The Art Walk went well. It is so fun to share and talk about my artwork with everyone who comes by. I worked on a painting of Tangle Falls that I had started as a demo. 6 paintings are now adorning new homes.
Here is the Tangle Falls I was working on: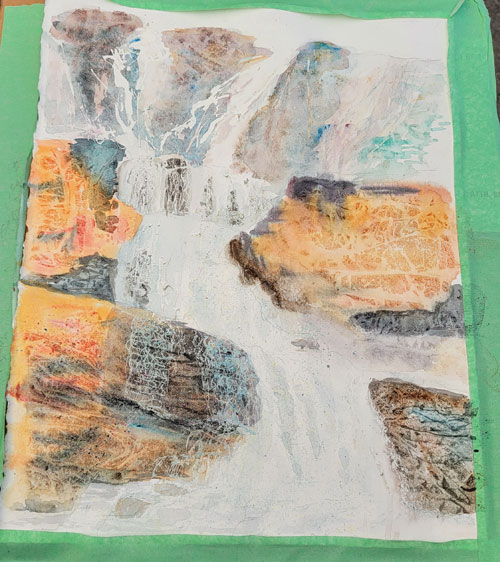 Another surprise was the visitor I had during the last day of the Whyte Avenue Art Walk. At 11 am, I was talking with someone, and they commented on the realistic dragonfly on one of my paintings. Surprised, I looked and there sat a dragonfly taking a rest. It stayed there resting in a camouflaged way all day until we packed the art away at 5 pm.
Do you know the title of the painting it rested on all day? Season of Rest. (It still makes me laugh!)