How can the Enneagram help you?
In Kimberly BC, there is a laundromat called Vicious Cycle Coin Laundry. Is that a good metaphor for your life? Do you feel like you're stuck in a vicious cycle, in habits and patterns that you can't break free of?
Join us for an "Introduction to the Enneagram" and discover the fears and drives that keep us trapped just surviving in life rather than truly living.

By helping us see how fixed we are in our habits and survival techniques and how estranged we are from some of our deepest nature, the Enneagram invites us to look deeply into the mystery of who we truly are created to be.
Thursdays
February 16 - April 6, 2017 7 to 9 p.m.
Cost: $100.00
Location:
Urban Sanctuary/Fellowship Baptist Church
14323 – 107A Avenue Edmonton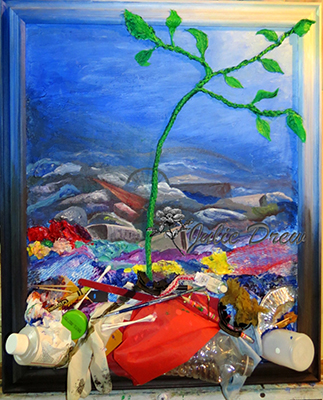 As Julie has worked with the Enneagram, she has painted some of her response to what she is understanding about herself. Her blog post on "Transformation" tells part of the story...Read More
Instructors:
Sam Drew
Certified Enneagram instructor
Spiritual Director
Julie Drew
Artist, teacher, and retreat leader
For more information contact
This email address is being protected from spambots. You need JavaScript enabled to view it. 780-466-7503
Register Now!