Julie Drew was born in Cleveland, Ohio, USA and grew up in suburban neighborhoods in St. Louis, Missouri and Spokane, Washington. Despite her city upbringing, she was always attracted to the beauty of nature--mountains, oceans, animals, and flowers. Early on, art became a way for her to capture and participate in that beauty. Her passion for art led to a BFA in Painting and Drawing from Pacific Lutheran University in Tacoma, WA, USA in 1987.
In 1997, Julie moved with her family to Edmonton, Alberta where they now make their home. She continues to pursue art with shows and art groups as well as teaching privately.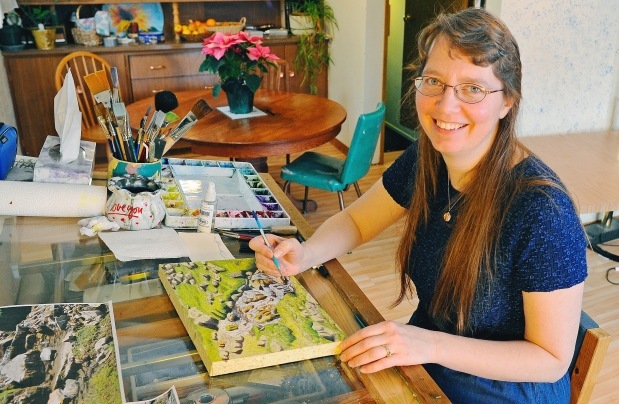 For Julie, art is an exploration into God's creation, an adventure into the depths and nuances of color, light, shadow and shape. It is her passion and she expresses it through watercolour, colour pencil, ink and on her own handmade paper. She continues to pursue new ideas and loves to combine art and worship. Her art is in private collections in Canada, France and the United States.
Contact Info:
Julie Drew

This email address is being protected from spambots. You need JavaScript enabled to view it.


(780) 466-7503