GrowingDeeper.ca Presents
Art: Vocabulary For the Soul Retreats:
Connecting with God Through the Arts
Do you have a creative inclination? Are you thirsty for God? Do you think: "How can I use my creativity to connect with God?" How do you listen to God, hear his voice? Are you looking for new ways to connect and listen to God?
This Spiritual Retreat is for those who want to connect with God. Whether you are an artist or writer or just curious to try something new, we are all able to connect with God creatively. Participants will be encouraged to create in the art of their choice -- painting, writing, photography, dance, etc. Instruction for watercolor and drawing will be provided for those who desire it. Coaching for the other painting mediums and writing will also be available. Supplies are available for a nominal fee. There will be solitude and group time in the schedule.
Spiritual Direction is offered during the retreat.
Retreat Presenters:
Artist Julie Drew, and Sam Drew, Spiritual Director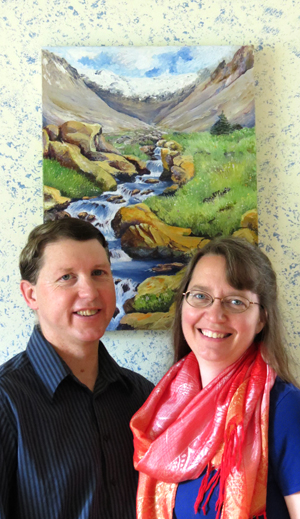 Art Vocabulary For the Soul Poster
Art Vocabulary for the Soul Retreat-Brochure
Registration Begins: January 2, 2020
---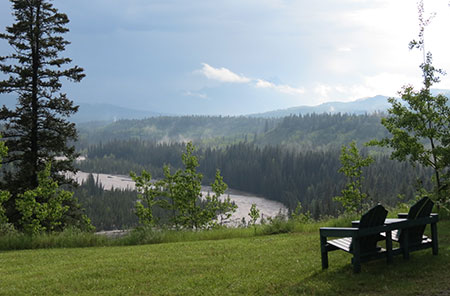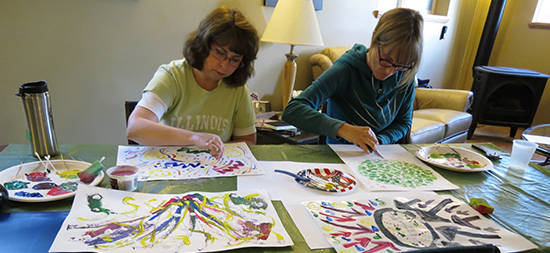 When, Where, and Cost
When:
June 26 - June 28
4 p.m. Friday to 3 p.m. Sunday
Where:
King's Fold Retreat Centre, near Cochrane, Alberta
Cost:
$395 + GST regular price for a shared room
$345 + GST early bird special until March 27, 2020
Payment Plans Available
Refund Policy: Refunds of all payments except the $50 non-refundable deposit available until May 21, 2020.
No refunds after May 21,2020. ***If the retreat is canceled due to Covid-19, you will be given a choice of refund or putting your payment toward another retreat or class.***
---
Comments from Past Participants:
"Julie and Sam,
Thank you so much for hosting a lovely, restful weekend at King's Fold. I feel like I did a lot of creating... poetry and journaling and art. Through that, God and I also did a lot of soul work. I really appreciate how you two tie both together so the act of creating becomes an act of worship and an act of healing....For ourselves and others." - M. Bell, Participant"
Julie is a gentle teacher and can help anyone with experience in the arts, or someone who is just beginning to let art into their lives. Julie also writes poetry and songs and uses those as part of the weekend retreat to enhance the creative process. She teaches respectfully, knowing that we all are creative in some form or another, and that it is to God that our creativity is lifted first."- H. Seargeant, Participant
Register Now!