Studio Location: 6724 - 86 St, Edmonton

Morning Watercolor class, Wednesdays


8 week session $180
Drop in for $25/lesson pay in cash on the day
9:30 am-11:30 am; Oct 10 - Nov 29, 2018
City Arts Centre at Terwillegar Rec Centre: (register: call 311 or visit edmonton.ca/eReg)
Drawing and Painting with Mixed Media 1-4 pm, 8 Thursdys,Sept 27-Nov 15, 2018, $155 (register: call 311 or visit edmonton.ca/eReg course code #635333)
Sharpen your observation and drawing skills in this mixed media class using watercolor pencils, watercolor, pen and graphite. We will explore the process of sketching and capturing a mood, a place and an idea. These techniques will increase your overall paintings and give you tools to sketch and paint on the go, taking your creativity outside the studio!
Workshops at Artelier: 10032 81 Ave

Floral Watercolor Workshop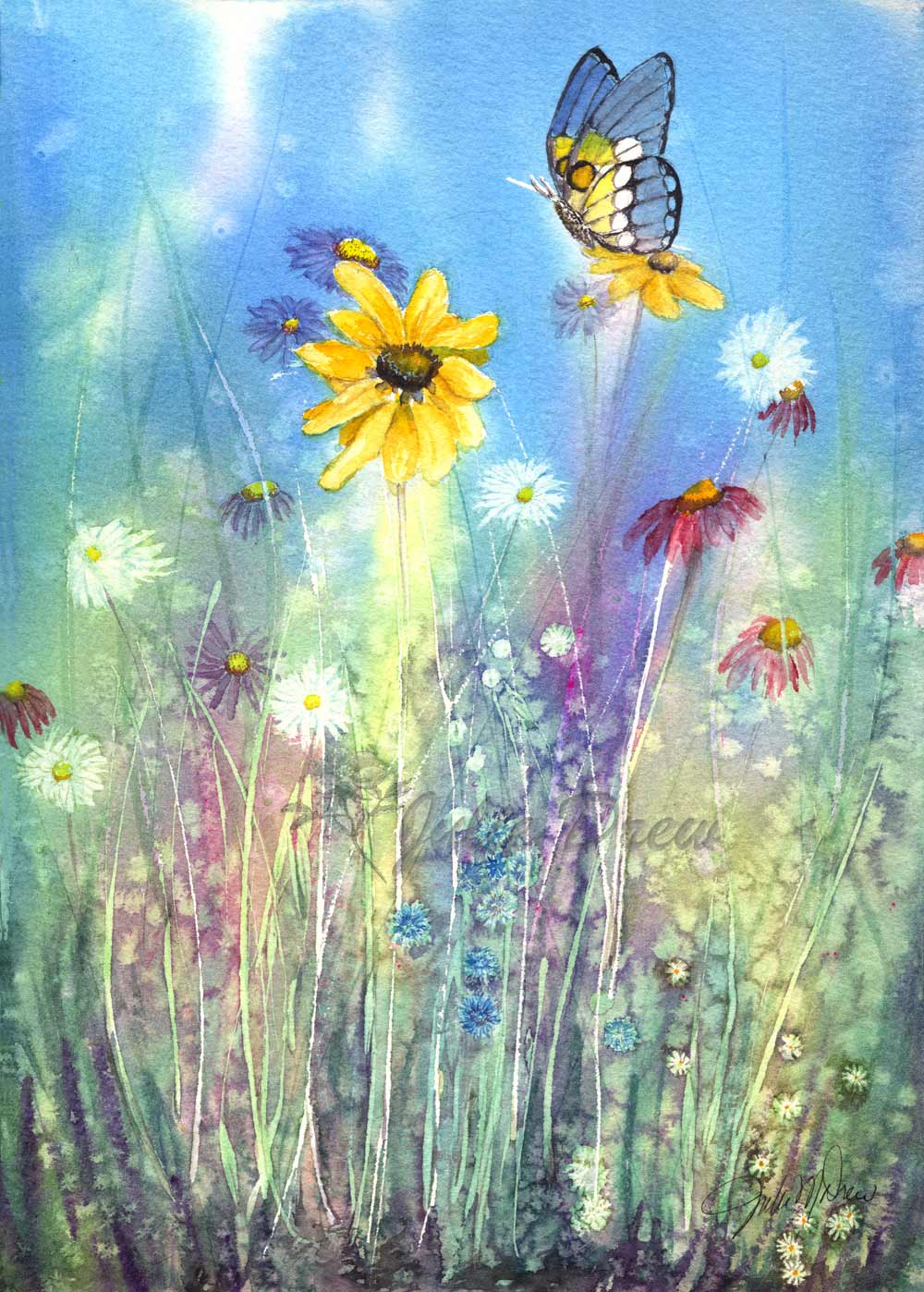 Sat, Nov 3, 2018, 10 am -4 pm, $80 ea Supply list provided upon registration.
We will work on two paintings during this one day workshop. The first will be an exercise in pouring watercolor and using creative techniques to loosly establish a field of wildflowers. This is an excercise to loosen up and play with what turns up, working with the unpredictability of watercolor.
The second painting will be a more traditional approach of composition, and techniques to paint translucent petals and leaves. We will alternate between the two paintings, allowing one to dry while we work on the other.
Registration call the Paintspot 780-432-0240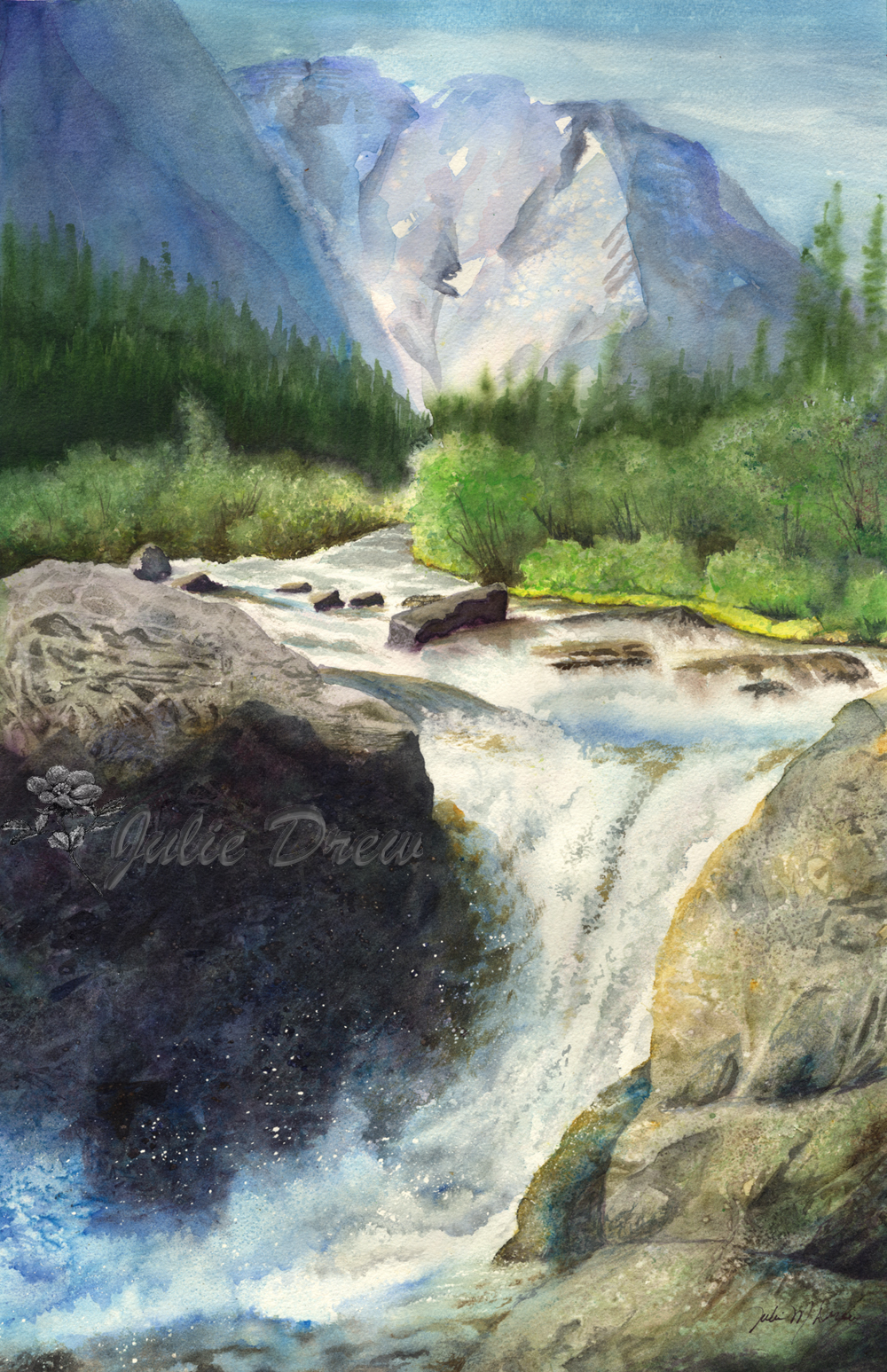 Watercolor Workshop: Painting the flow of water (Landscapes with Waterfalls)
Nov 24-25, 2018, 10 am -4 pm, $160 ea Supply list provided upon registration.
Painting water: how it flows and moves over rocks and tumbles to the river below. This intense two day workshop uses a lot of basic techniques to capture the movement of water. We will work on one main painting and several exercises for creating movement in water. The exercises can be turned into mini paintigs by adding the landscape around the river or waterfall. Bring your favorite waterfall pictures for reference photos.
Art: Vocabulary for the Soul Workshop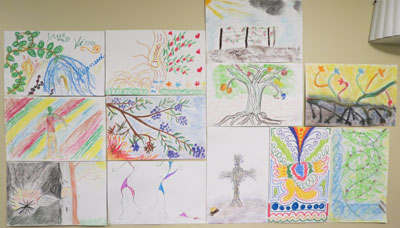 Sat, Dec 1, 10 am -4 pm, $80 ea $15 supply fee
Art has a way of allowing us to see what is on the inside of us, our thoughts and feelings, and even the things we keep hidden from ourselves. In this workshop, we will use different exercises to engage our inner self, by drawing on the artist within. We will begin by fingerpainting, letting our inner child come out to play. The exercises will progress through the day utilizing different mediums that will be available to choose from: watercolor pencils, pastels and oil pastels.
Optional: pencil, color pencil, 9 x 12 sketchbook, eraser
Retreats
The Enneagram in Love and Work Workshop
A Personal Development Retreat
Oct 19-21, 2018 $165
(Additional optional fees including accommodation)
Star of the North Retreat Centre, St Albert
The Enneagram is an incredible tool for helping us truly see ourselves. It is a map that guides us into our hearts and souls, bringing to light the desires, motivations, and fears that drive our choices and actions. Often we get stuck in these choices and actions, circling in repetitive life patterns without knowing why.
The Enneagram gives us a hand up toward true and deep self-transformation, improved relationships with others, and a more authentic relationship with God.
Art: Vocabulary for the Soul Workshop
Nov 9, 4pm - Nov 12, 2018, 2pm,
Early Bird $265 shared room, until Oct 21, 2018; $300 after Oct 21
Accommodation Lodge, Covenant Bay Bible Camp on Poplar Bay of Pigeon Lake
This spiritual retreat is for those who want to connect with God. Whether you are an artist, writer, musician, or just curious to try something new, we are all able to connect with God creatively. Students will be encouraged to create in the art of their choice -- painting, writing, photography, dance, etc. Instruction for watercolor and drawing will be provided for those who desire it.