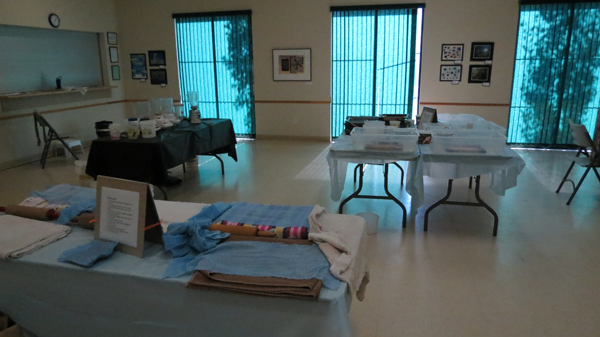 At Kaleido Arts Festival in September, I taught the papermaking workshop again. This was my eighth year! It is a privelege to be asked to come back every year and a fun festival to be a part of. I actually remembered to take some pictures this year.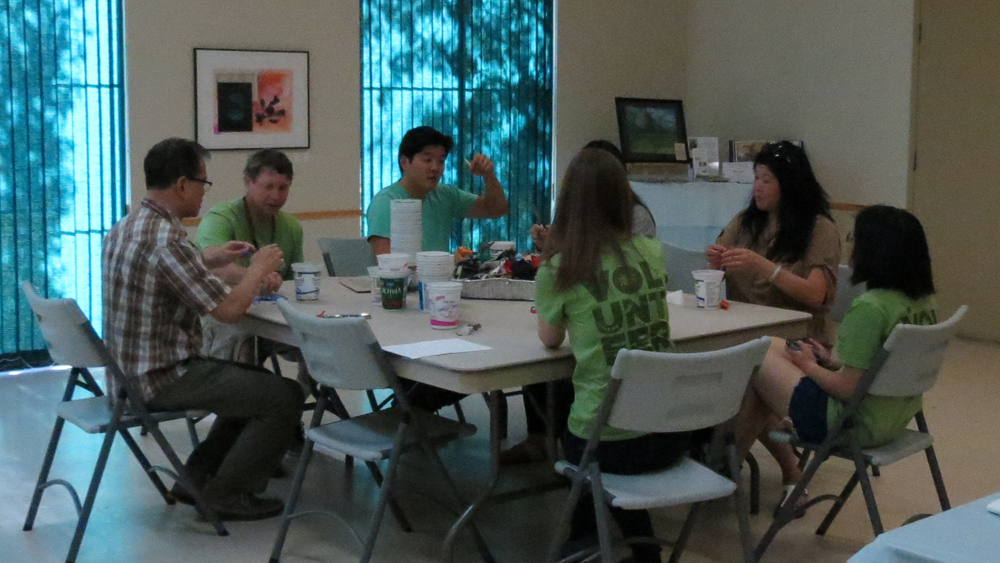 It is all set up so people can come make one piece of paper to take home with them.
We were set up in the fellowship hall of St Faith Anglican Church.
---
Tearing
Here is part of the set up and next is the other part where the group is beginning to tear paper, cut fabric and add natural fluffs (cattail, thistle, fireweed, down feathers, poplar fluff were some of the choices).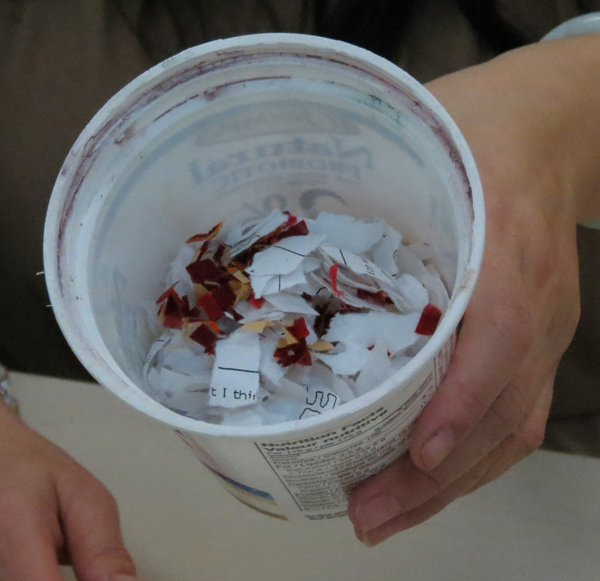 In the yogurt container on the left, you can see the small torn bits. of paper and fabric.
---
Blending
The next step is to take it to the blender station, where the bits are loudly chopped up and the paper pulp is made.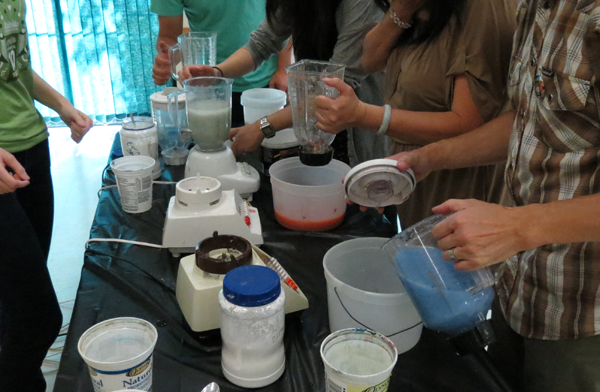 ---
Creating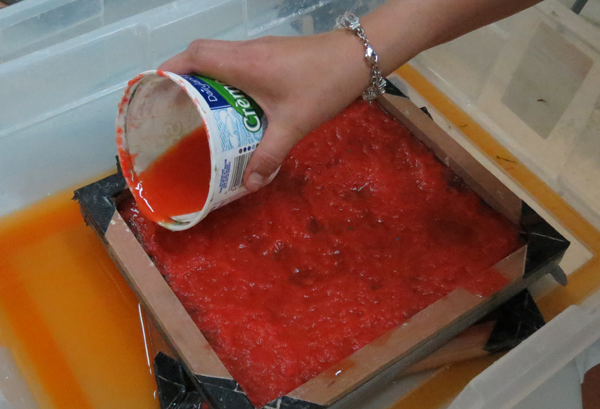 Once the pulp is made, it is taken to the next station where it is poured onto screens.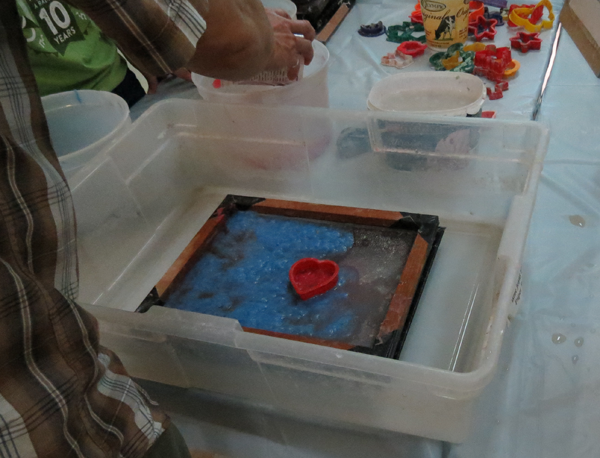 ---
Lifting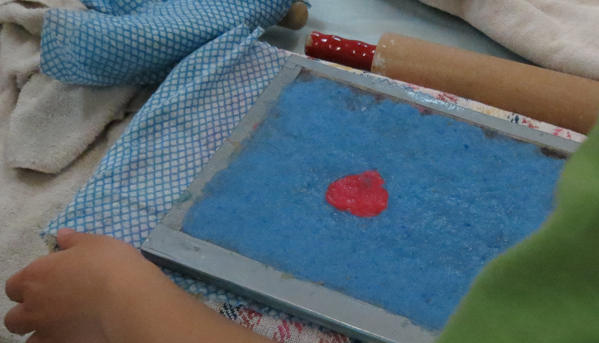 Last is the process of getting it off the screen so it can be taken home.
Pressing, flicking and rolling.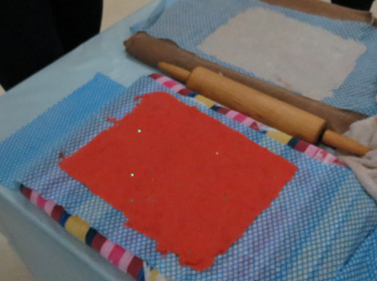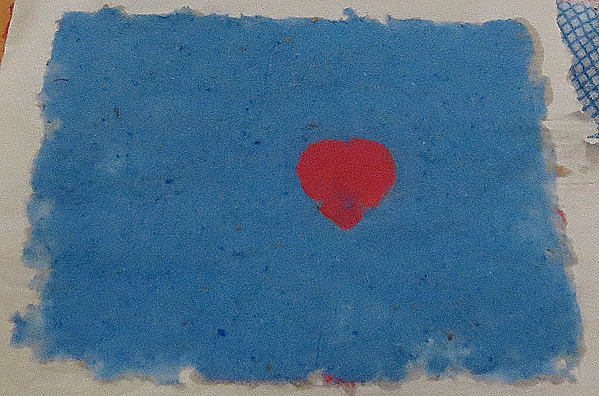 Look for my next workshop in the late spring or summer.
I teach another workshop on papermaking, an all day workshop. The students in the workshop will make 10-15 unique pieces of paper to take home with them.
I provide all the supplies, as mentioned above as well as pressed leaves and flowers that can be added.
Come and have a fun workshop with me!
(Check the class list blog for current workshops)