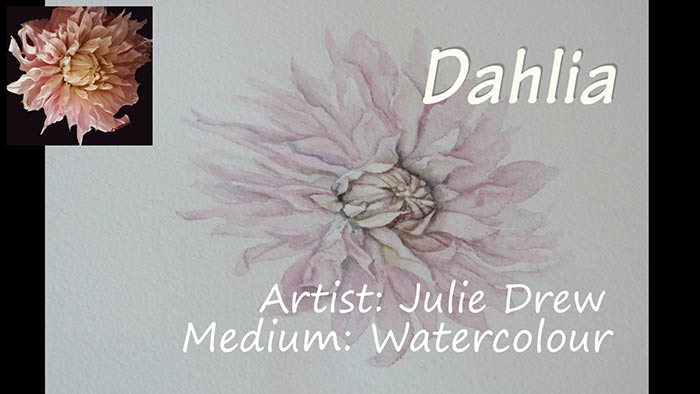 I will send out a link to a video with steps for a painting for the first class to work on before we get together the first time. Then, you will send me a picture of the painting you worked on from the video teaching and send any questions you might have about the painting or the process. You will also send me a picture that you would like to work on next before the "online class time."
During the class time I will go through the images that were sent in and answer questions you and the other students have. The "class time" will be recorded so that even if you have to miss it, if you sent in your images and questions, I will cover them during the "class time."
The class time sessions will be split between answering questions, helping with paintings and showing some demonstrations. There will be an assignment for each of you based on the photo reference you want to work on. As not everyone is an independent worker, there will also be a video available each week for you to learn from if you choose to and want more direction.

Recommended floral watercolor supply list
---
Painting Florals Week 4
class session video Nov 12,2020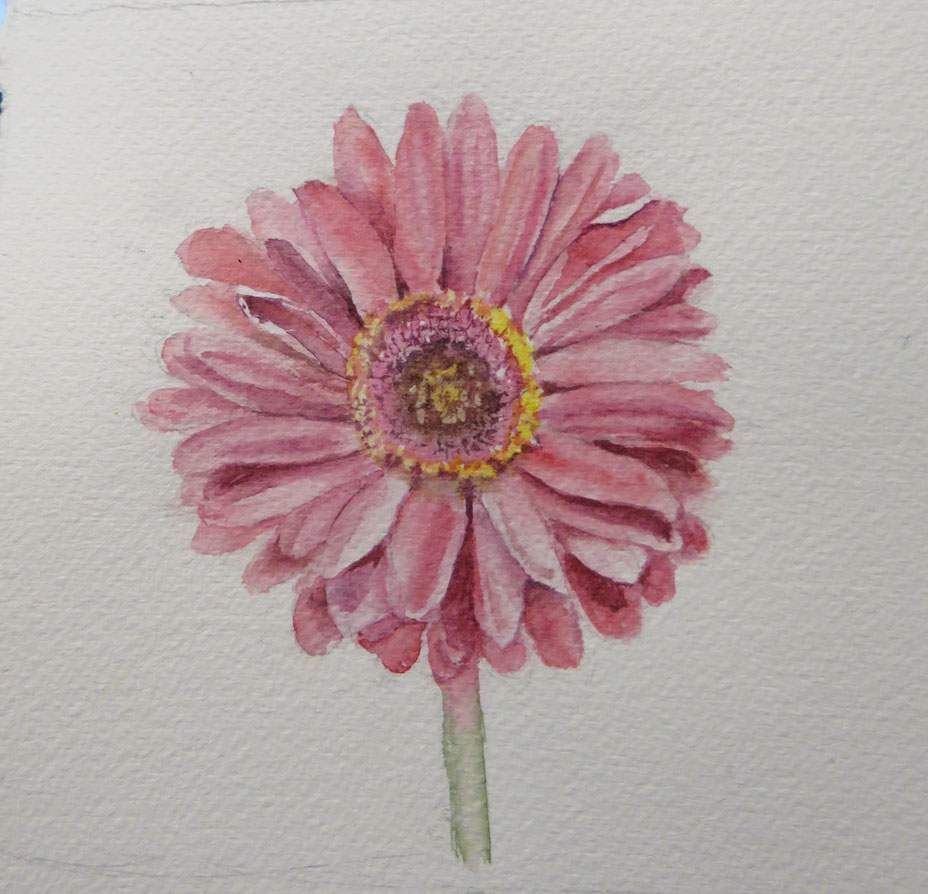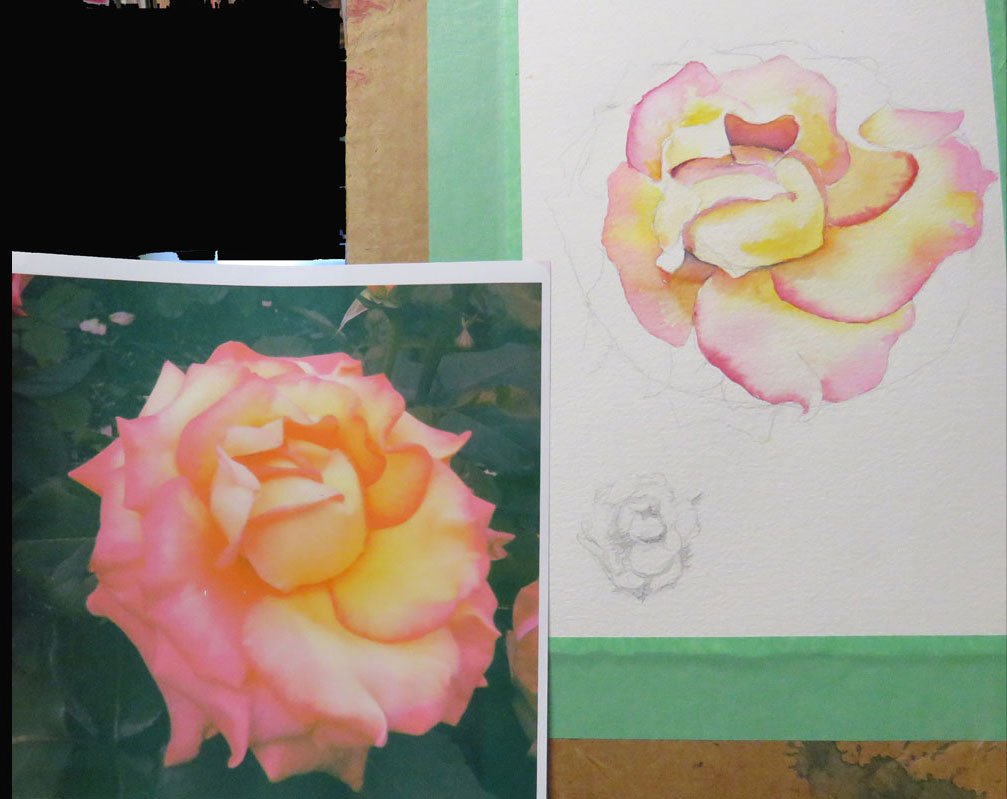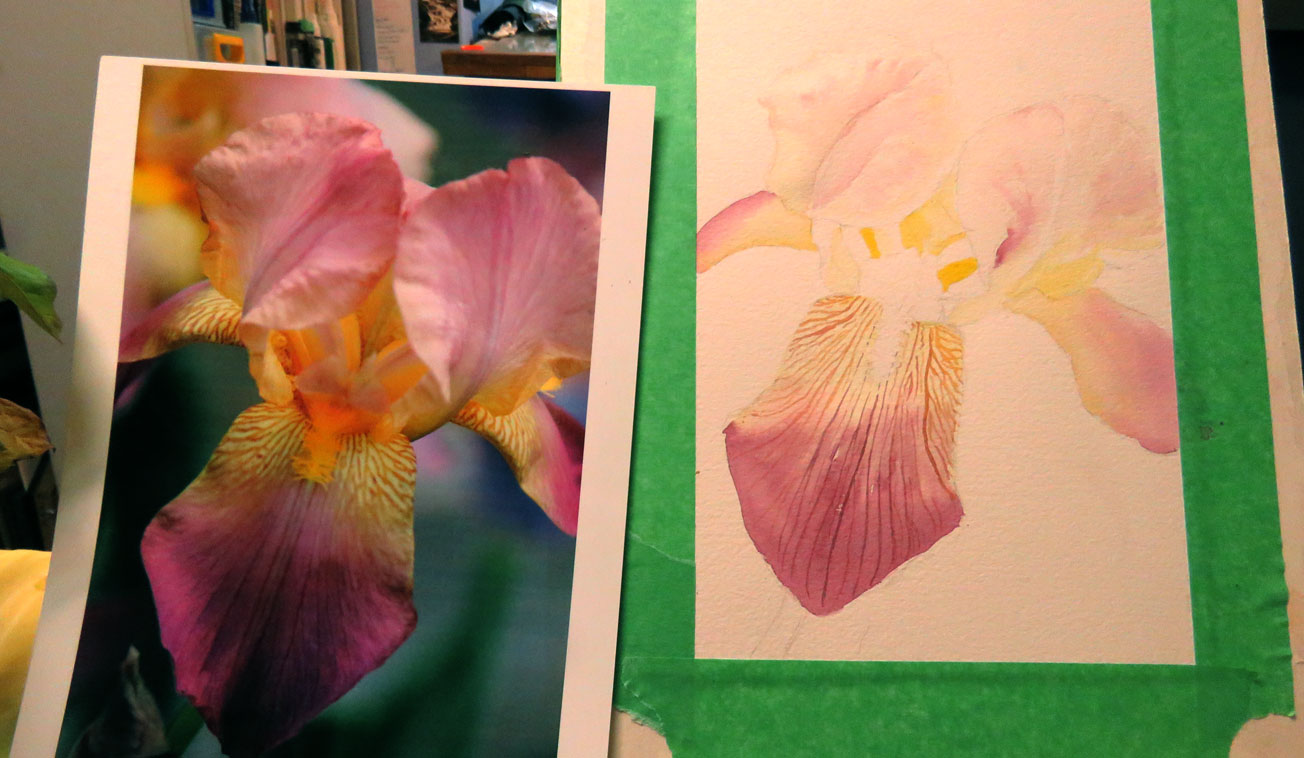 Extra video asters and rose leaves. The beginning of this video takes place during one of the plein air sessions from September. I masked the petals and some of the lighter parts of the leaves. Then as I sat there in the field, I looked at the background. I used wet into wet, painting the grass colors and the colors of the rose petals, I threw on salt and did some scraping with the cut credit card triangle. The video begins when I started to work on it in my studio.
---
Painting Florals Week 3
class session video Nov 5,2020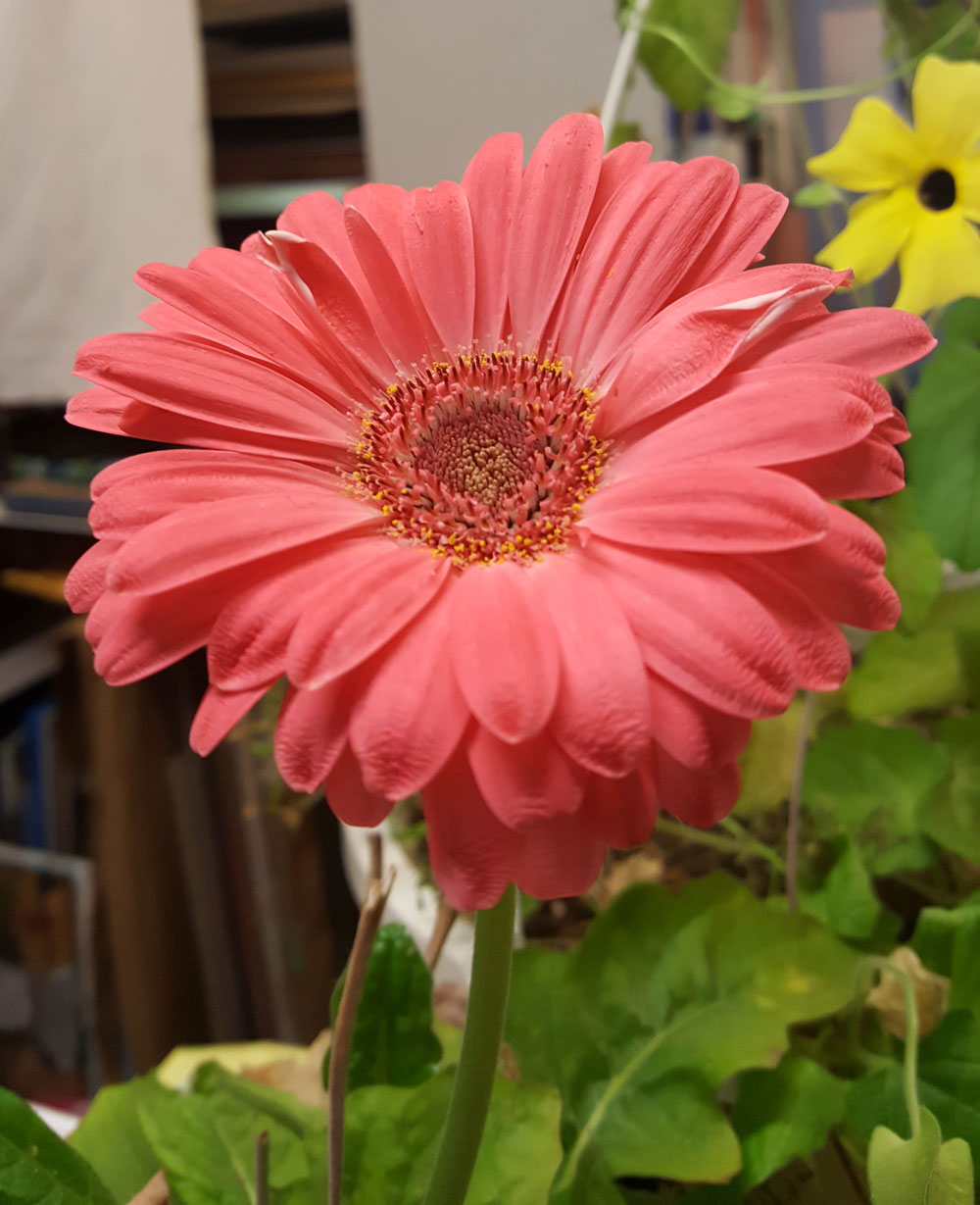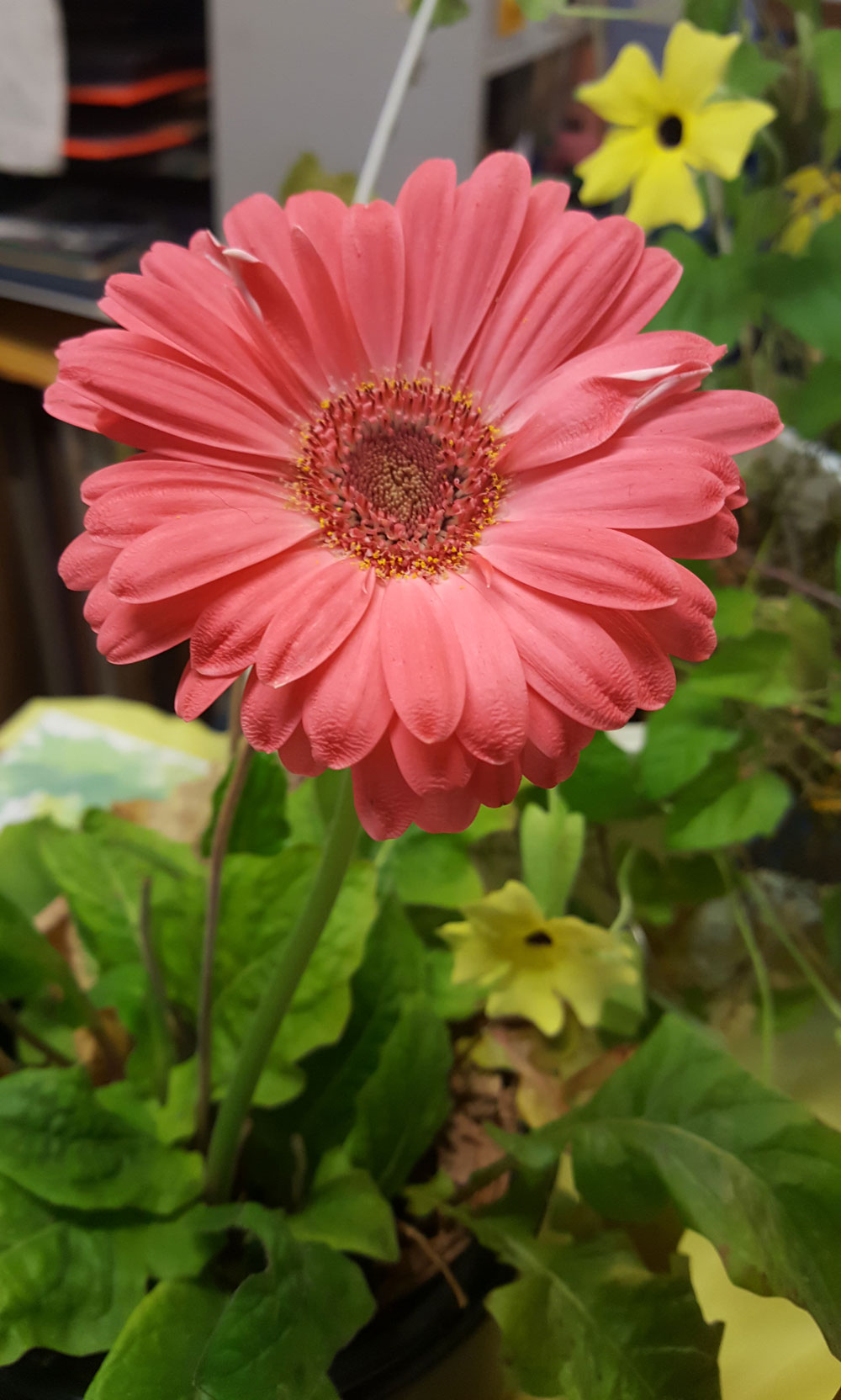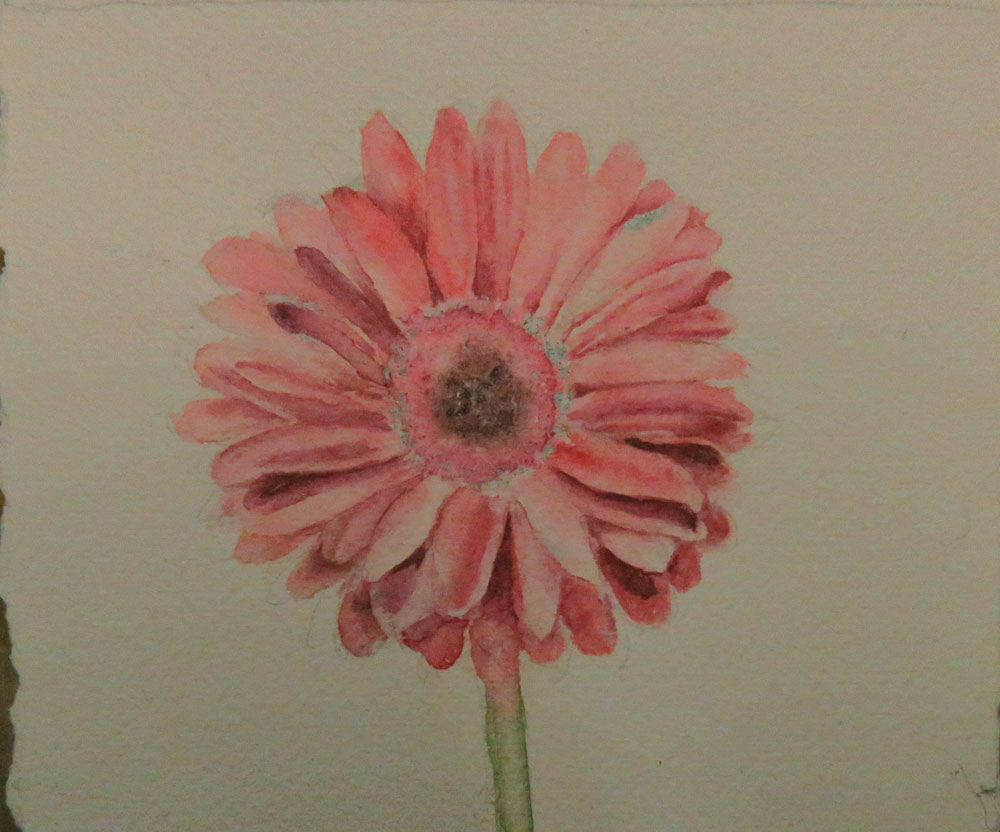 An extra video on painting a gladiola flower - using a controled wet into wet method in the petals.:
---
Painting Florals Week 2
Here is the video from the class time on October 29.
***Jane you asked a question about the color of the warm red in the color wheel from last week. I found the paint tube. It is Schminke watercolor tube of Scarlet Red. ***
Some images that go with it and the extra demo video on China Aster follows here. Have fun painting background and leaves this week.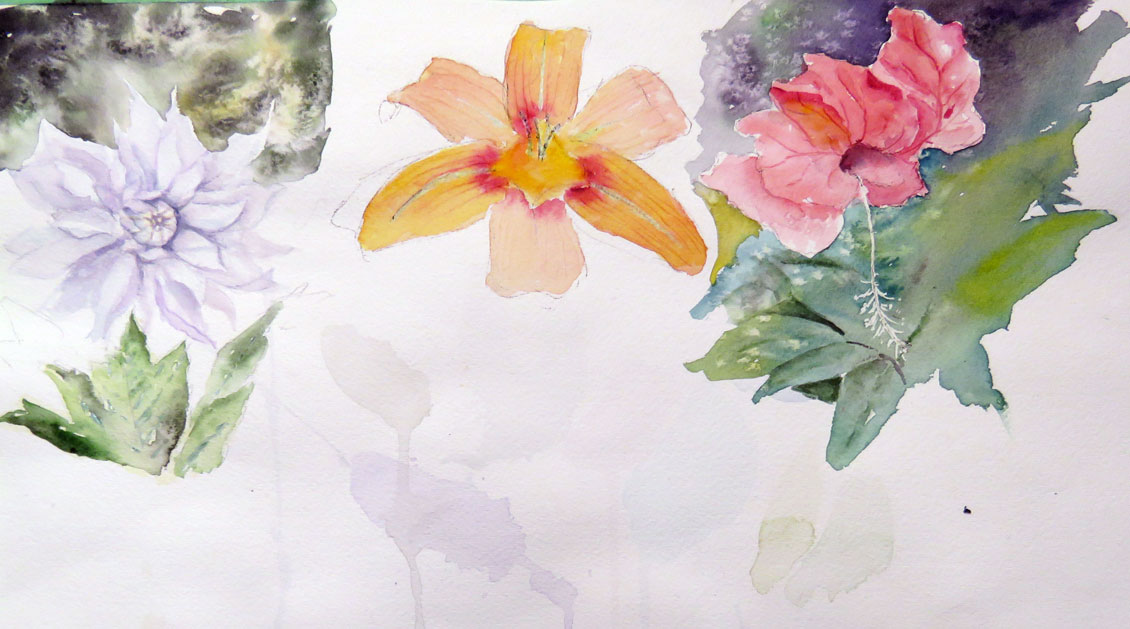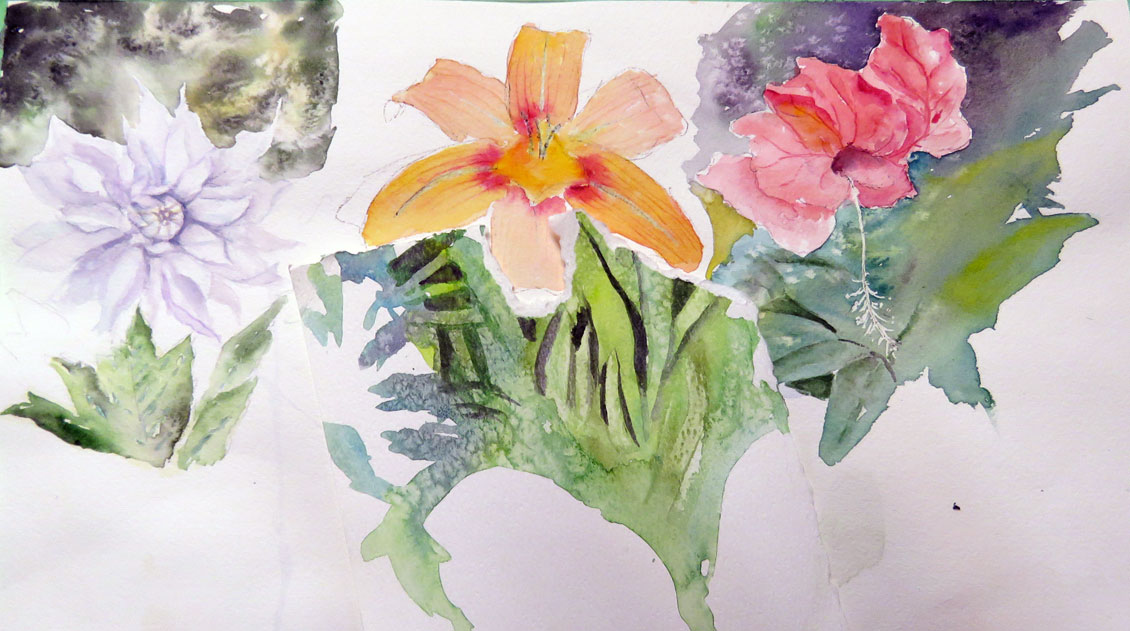 ---
Painting Florals - Week 1
October 22, 2020
We will be doing this during the classtime today.
Good afternoon class. Today we will start by making water dirty.... take your fresh water and mix purple and reds on your palette to make really light colors, use lots of water and very little paint. As you rinse your brush between colors, you will see your water start to get some purple tones. Use this lightly colored water to do the first part of the video - laying in the outer petals.
Click on the video link below for the first steps in creating your colors for your Dahlia watercolor painting.
In class video.
The following Simple Flower Video is the one I shared in the class time video (which the sound didn't come through on the zoom program.)
Here is the image of the demos I did during the video. I am including a photo of each of those two flowers as well and below that is a photo reference for Shades of White and color mixing.