What will this [year] be like? I wonder. What will my future be? I wonder.(see full lyrics below)
Do you recognize this first line of a song (with day instead of year)? As my daughters and I put away the Christmas decorations last night we were singing musical numbers like the song above, 'I have Confidence' from the Sound of Music. I enjoy this song and Maria's approach to the unknown. I have used it to bolster my own courage over the years. Looking at the year ahead, I need bolstering. We are still in uncertain times when plans have to be flexible to flow with the changing circumstances. (Below is a clip of the song for you to enjoy with a copy of the lyrics)
This is the time of year I take to look ahead to the new year. Part of this is to look behind and see where I have been and to celebrate any accomplishments.
It was a rough year in many ways. I took on a huge learning curve to do more with filming my art as I paint, and learning to teach online. I am thankful for the students who came out to the plein air excursions around Edmonton all last summer. And I am thankful for the students that were willing to try the online class sessions in the fall.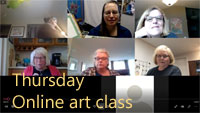 This week, I am attending a class with art business coach, Alyson Stanfield of Art Biz Success, on planning. I could probably do it on my own as I have before, but it is good to have some new ideas. And it is encouraging (and bolstering) to do it in community, even if it is an online community. It helps me get the ideas and possibilities moving, besides just creating the space to get it done.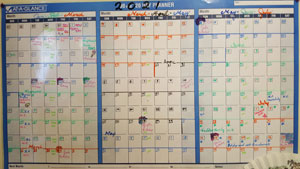 With this class, I have been reminded of the benefits of working with others through a community. Yes, we can be individuals. We can do things on our own. But the energy from a group to generate ideas and get things done is good too. There is a benefit to camaraderie, to bouncing ideas off each other, to encouraging each other. I have missed the in person community this year, but I am thankful for opportunities to still 'get together' online.
One of the things I will be trying this year, is online live sessions of Painting Prayers to invite people to process their feelings through art exercises. With all that has happened in the last year globally and locally, there is much to be processed. When we push down feelings, they can come out in other ways like through anxiety, lack of sleep, anger, eating disorders, etc. These sessions will be once per month. I will let you know when they begin. If you want a notification or to know more, send me an email.
Why take a class – a class gives you the space to paint. Do you need the structure to create the habit of painting time? Classes also provide feedback on your work, help with techniques and steps in your painting. A class can also inspire your own work to new directions through the interaction with other students.
I am starting up the Thursday afternoon online art sessions again. It includes 'coaching' on your own paintings and demos of techniques. In community we share paintings and encourage each other. All the classes are recorded for viewing later if the live session does not work for you. For more on how it will work.
Classes Starting at the City Arts in Edmonton - all online.
I will also be teaching classes through the Edmonton City Arts Centre again starting in February. The classes will be half in live online sessions with demos and Q&A and half in pre-recorded videos.
Beginner Acrylics https://movelearnplay.edmonton.ca/COE/public/booking/CourseDetails/684969
Watercolor Florals https://movelearnplay.edmonton.ca/COE/public/booking/CourseDetails/684970
I Have Confidence - Sound of Music.
Lyrics to I Have Confidence - Sound of Music
What will this day be like?
I wonder
What will my future be?
I wonder
It could be so exciting
To be out in the world
To be free
My heart should be wildly rejoicing
Oh, what's the matter with me?
I've always longed for adventure
To do the things I've never dared
Now here I'm facing adventure
Then why am I so scared?
A captain with seven children
What's so fearsome about that?
Oh, I must stop these doubts
All these worries
If I don't I just know I'll turn back
I must dream of the things I am seeking
I am seeking the courage I lack
The courage to serve them with reliance
Face my mistakes without defiance
Show them I'm worthy
And while I show them
I'll show me
So let them bring on all their problems
I'll do better than my best
I have confidence
They'll put me to the test
But I'll make them see
I have confidence in me
Somehow I will impress them
I will be firm, but kind
And all those children
Heaven bless them
They will look up to me
And mind me
With each step I am more certain
Everything will turn out fine
I have confidence
The world can all be mine
They'll have to agree
I have confidence in me
I have confidence in sunshine
I have confidence in rain
I have confidence that spring will come again
Besides, which you see
I have confidence in me
Strength doesn't lie in numbers
Strength doesn't lie in wealth
Strength lies in nights of peaceful slumbers
When you wake up
Wake up!
It's healthy
All I trust I leave my heart to
All I trust becomes my own
I have confidence in confidence alone
(Oh, help)
I have confidence in confidence alone
Besides, which you see
I have confidence in me
Source: Musixmatch
Songwriters: Richard Rodgers
I Have Confidence lyrics © Williamson Music