Wonders of the Sea…
Have you ever really looked at a shell? They contain God's amazing creativity and ingenuity. The shell grows with the creature inside of it. Even the tiniest ones are miniatures of the large ones.
I started collecting shells as a little girl in landlocked St. Louis, Missouri. My parents had taken a trip to Vancouver, BC and they brought back a shell package with a large scallop shell as the "basket" holding the other shells including a piece of bright pink and purple coral, a tiny starfish and sea horse. What a wonder! So beautiful! Such tiny detail! I loved to look at them and dream of finding them on actual ocean beaches. I found some fresh water clams in a slough area on a school field trip. I was thrilled.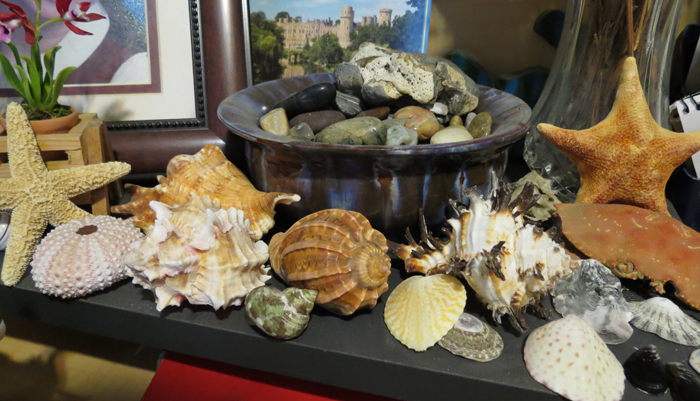 When I was twelve, my family and I went on a Big Trip West. We were gone a month- driving and tent camping. We circled the western states, missing Nevada, even going into Canada to Vancouver Island. We saw and experienced many amazing things. One was the Oregon coast. My dream of walking an ocean beach and finding beautiful shells had come true. We combed the beach for shells, rocks and interesting driftwood. I was mostly interested in shells and hoped to find some whole ones. Mostly I found bits and pieces of shells.
Last summer, I joined my parents and sister at the Oregon coast. It is still beautiful and I still enjoy some beach combing, but now I also want to paint it or just sit and drink it all in. I love the crashing waves, the sea foam, the sea spray and all the wildlife. I love the tide pools - these miniature worlds of life and color.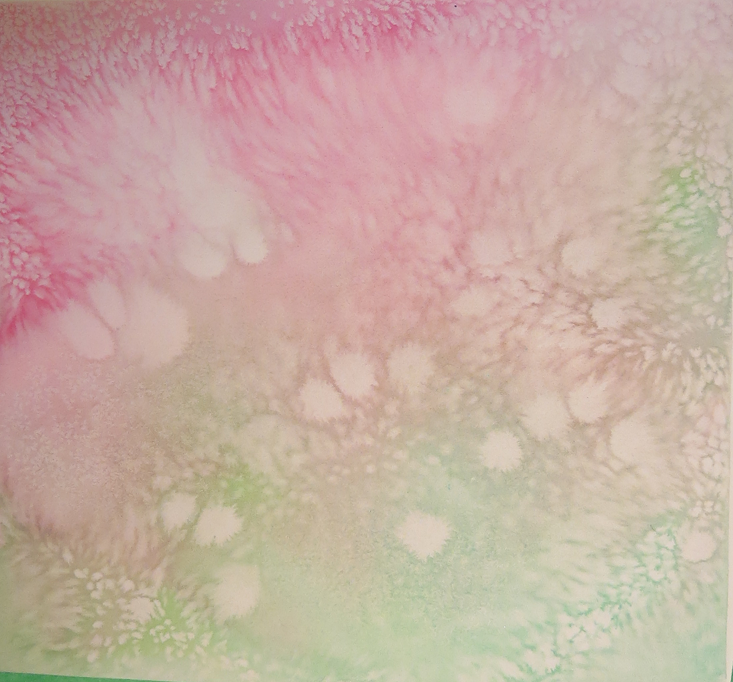 As I watch the tide pool, I am reminded of what Jesus said about birds of the air and flowers of the field. (Matthew 6: 25-34) Small parts of creation, but examples to us. God desires our trust, "don't worry about food, clothing." He will be our provider. He who cares about those little things like flowers, birds, and sea creatures, cares even more for you and me. Isn't that a wonder?
Last visit with you, I posted this possibility painting.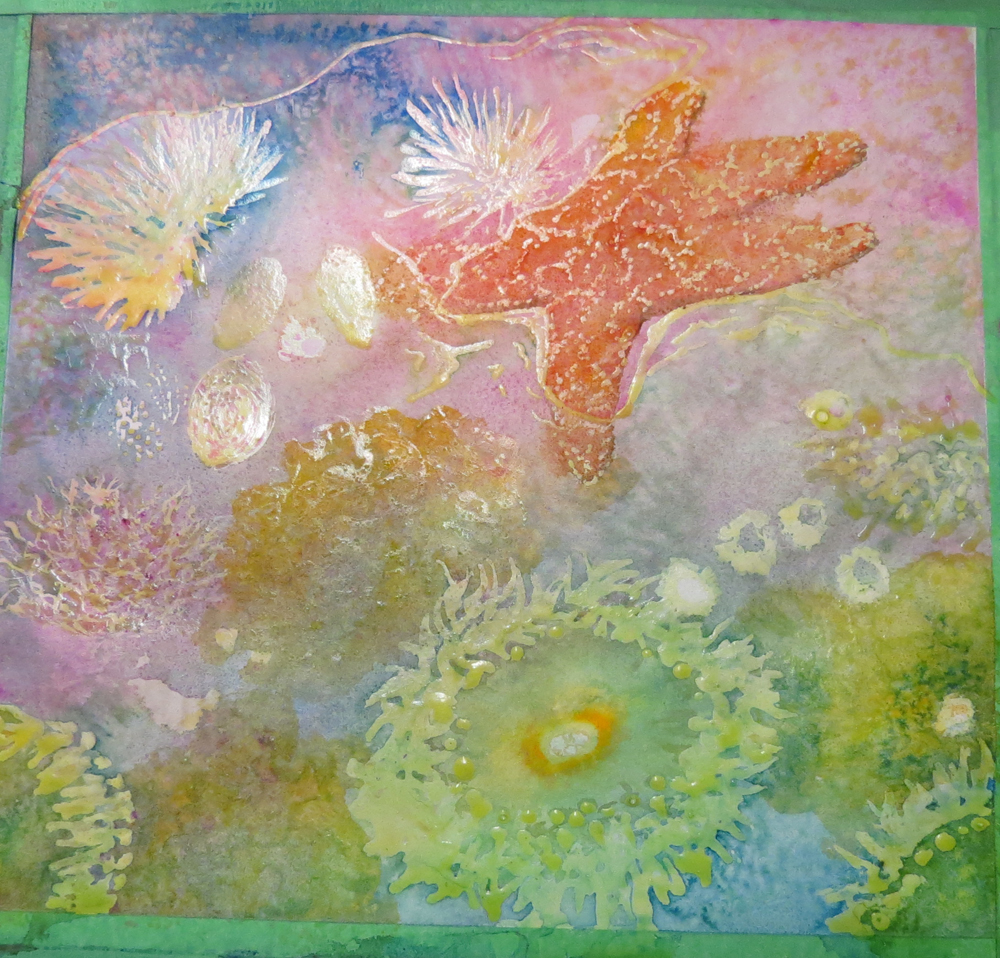 This is what I saw in it. It is still in progress.
How has God been taking care of the details in your life? Leave your comments below.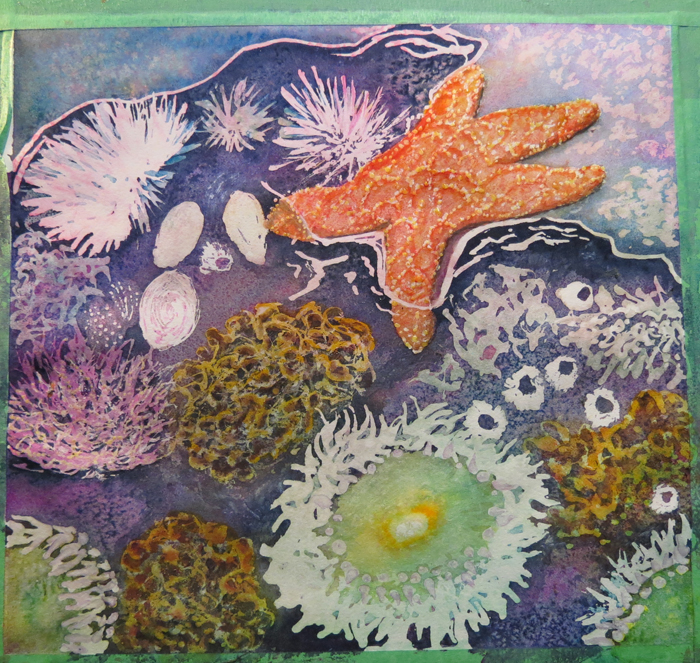 Matt 6:25-34
Do Not Worry
25 "Therefore I tell you, do not worry about your life, what you will eat or drink; or about your body, what you will wear. Is not life more than food, and the body more than clothes? 26 Look at the birds of the air; they do not sow or reap or store away in barns, and yet your heavenly Father feeds them. Are you not much more valuable than they? 27 Can any one of you by worrying add a single hour to your life[e]?
28 "And why do you worry about clothes? See how the flowers of the field grow. They do not labor or spin. 29 Yet I tell you that not even Solomon in all his splendor was dressed like one of these. 30 If that is how God clothes the grass of the field, which is here today and tomorrow is thrown into the fire, will he not much more clothe you—you of little faith? 31 So do not worry, saying, 'What shall we eat?' or 'What shall we drink?' or 'What shall we wear?' 32 For the pagans run after all these things, and your heavenly Father knows that you need them. 33 But seek first his kingdom and his righteousness, and all these things will be given to you as well. 34 Therefore do not worry about tomorrow, for tomorrow will worry about itself. Each day has enough trouble of its own.