Last month, Sam and I went out to the Nordic trails at Eagle Point Provincial Park near Drayton Valley.
Once we arrived, we went our separate ways to spend the morning with God. I picked the trail that would take me toward the river.
When I go out to spend a day with God, I take my journal, a Bible, my camera and my compact plein air painting and sketching supplies. I look for "God sightings" as I hike. When I see an animal in its natural setting – it feels like a gift straight from God. Blooming flowers, even tiny ones, also bring me delight. As God brings my attention to these and other wonders of nature sometimes it triggers other things: metaphors, sometimes scripture, or just thoughts. It is a day to sit or walk and listen to what God might have for me.
Armored with bug spray and sunscreen I struck off down the wide path.
Not even five minutes later, I saw my first animal in the distance, a deer. Slowly, I lifted my camera to take a photo or two before it walked away. It was looking directly at me and moved its head to see me better. I had its attention as much as it had mine. Then the deer casually walked out of sight.
1As a deer longs for flowing streams,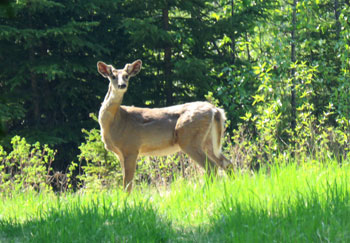 so my soul longs for you, O God.
2 My soul thirsts for God,
for the living God.
When shall I come and behold
the face of God? Psalm 42 (NRSV)
This scripture came to my mind as I paused, looking at where the deer had been. Psalm 42 is one of the scriptures for the upcoming "Art, Vocabulary of the Soul" retreat in June. "Restore my soul" is the theme of the retreat and that was what I was looking for in this day with God. It all seemed to work together in my mind and heart, as it often does when I'm listening for God, confirming to me his work in that listening.
Soon, I found a place to sit where I could see the river in the distance through the trees. I pulled out my journal, Bible, and paints and waited on the Lord.
I read Psalms 65 and 104. They both speak of creation and praising God. After reading, I just sat and listened to the sounds of creation around me. (It has taken me awhile to learn to "just be.") As I sat there, I was filled with the awe and wonder of God. God was filling me up with himself. I was content and relaxed.
I found myself reflecting on how busy this spring has been for me with teaching and other things. Yet, I am not feeling exhausted and stressed in the busyness. By this time last year, I was feeling constantly behind unable to catch up.
What has been the difference?
I have taken more time to paint, which helps me connect to my feelings. I have taken more time with God, whether in my studio or in nature. I have also been able to be more present as I did things. I have "paced" myself by taking time to rest if I am working late.
I pulled out my paints and continued my time by painting, sketching and listening. Here are my sketches: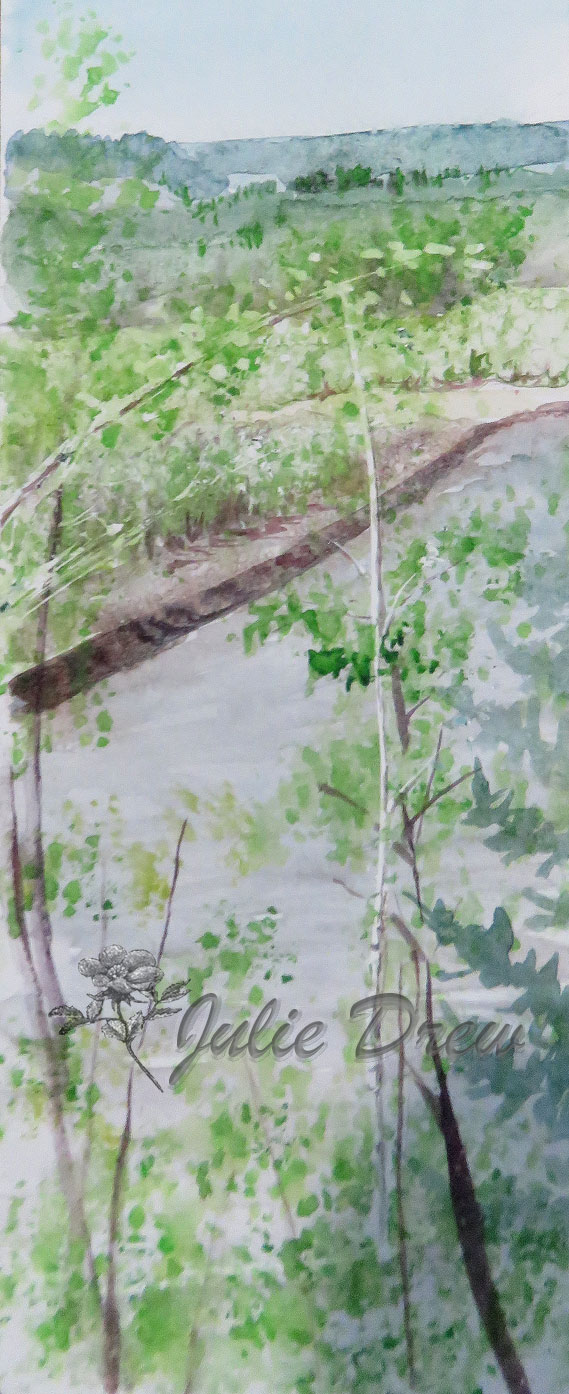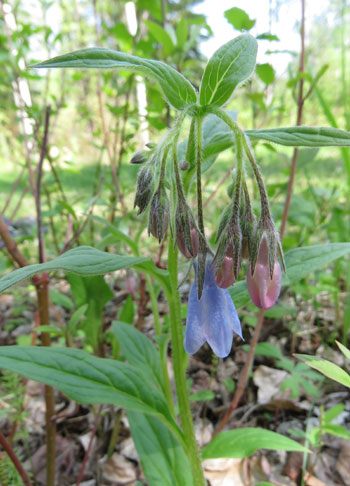 As Sam and I walked back, we shared about what each of us heard from God. Sam talked about what he called our inner experience and outer experience. He explained that what people long for, what we truly want in life has to do with our inner experience: contentment, happiness, peace, joy. Yet often we focus on improving our outer experience in order to achieve these.
Restoring our souls, is giving space for our souls to be in God's presence, much like our day here had been. And out of that can come the contentment, joy and peace we long for.
For me, it was another "God sighting" that we had come to similar themes, each framed in our unique ways, and I was encouraged that God was preparing us both for the coming retreat.
How beautiful it is when God is at work and we get to be a part of it.