I have a little video I put together as a gift for your Christmas enjoyment.

As I was rewatching the little video clips on the aurora I shared in November, and the pulsing of the colors, I saw the pulsing falling into a rhythm like the repeating voices in the Halleluiah chorus. I put together a project bringing the videos and images of the Nov 4, 2021 event and some of my newer watercolor responses and music altogether. I requested and received permission (Yeah!) from some of the photographers in the Alberta Aurora Chasers group to use their beautiful photos, especially the ones that make me think of angels. I even have a still shot from one of my little videos that also looks like a figure.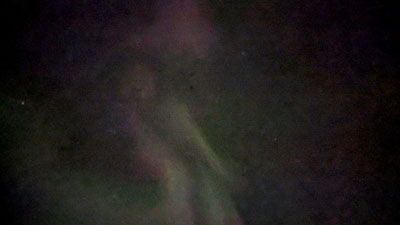 As you watch the video, think about the shepherds watching their flocks at night, when an angel appeared, "and glory shone around them", telling of the good news of the Savior's birth...
"Suddenly a great company of the heavenly host appeared with the angel, praising God and saying,
"Glory to God in the highest heaven,
and on earth peace to those on whom his favor rests." (Luke 2:13)

Turn off the lights as you watch, to see the pulsing color better. Enjoy!
Can you see the angels?
Thank you to the photographers from the Facebook group Alberta Aurora Chasers and their beautiful photos: Abdulmajid Ahmed-Jimale, Andrew Wilson, Catalin Tapardel, Christopher Candela, Grace Miron, Heidi Haenni-Hoogland, Isobell Springett and Mark Jinks
I am inspired to paint more northern lights.