Happy Easter!
This morning I put my the handmade paper butterflies on the window and watched the sunrise. I love the sunrise and try to catch it most mornings as part of my quiet time in the morning with God.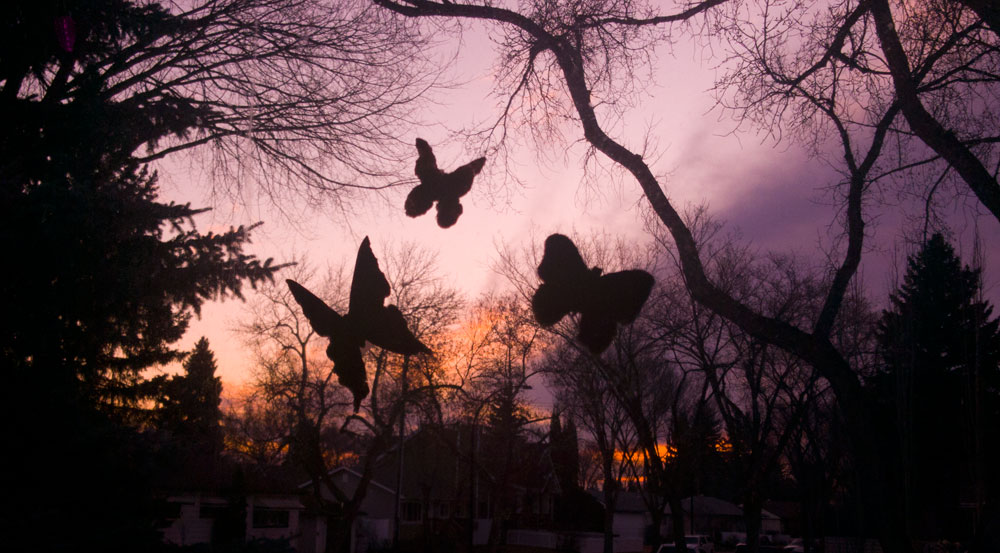 Today I was thinking of the beauty of the sunrise after the dark of night... the spring after the winter with its new life and new growth...and butterflies that break forth from their cocoon. All ways of seeing the resurrection and new life.
I did a photo shoot of the butterflies flying across several of my paintings - the northern light ones.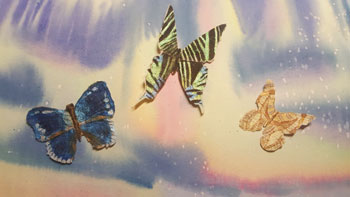 We hid our daughters' Easter baskets, a fun tradition that still goes on. We sang and read a couple stories over zoom with our son and grandchildren in Victoria.
After the girls got up and found their baskets, we sang together our favorite Easter songs.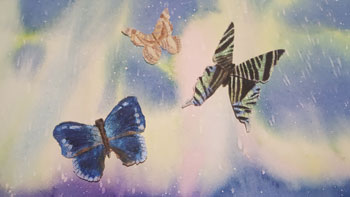 Later today we will go for a walk with our girls, and our son and daughter-in-law. Maybe we will see signs of spring and new life bursting forth. The pussy willows have started to pop in the last week or so.
How will you celebrate today?
Christ is Risen! Hallelujah! Have a beautiful weekend.