We have had a full summer already with a family visit, in-person classes opening up, art walks to participate in, new websites, and projects to create. Yet, we have taken a weekend each month (June -Aug) to go camping and get out to enjoy the beauty of Alberta. Inspired by the quiet beauty of the landscapes we saw, I started a painting on location on each trip, completing the pieces at home.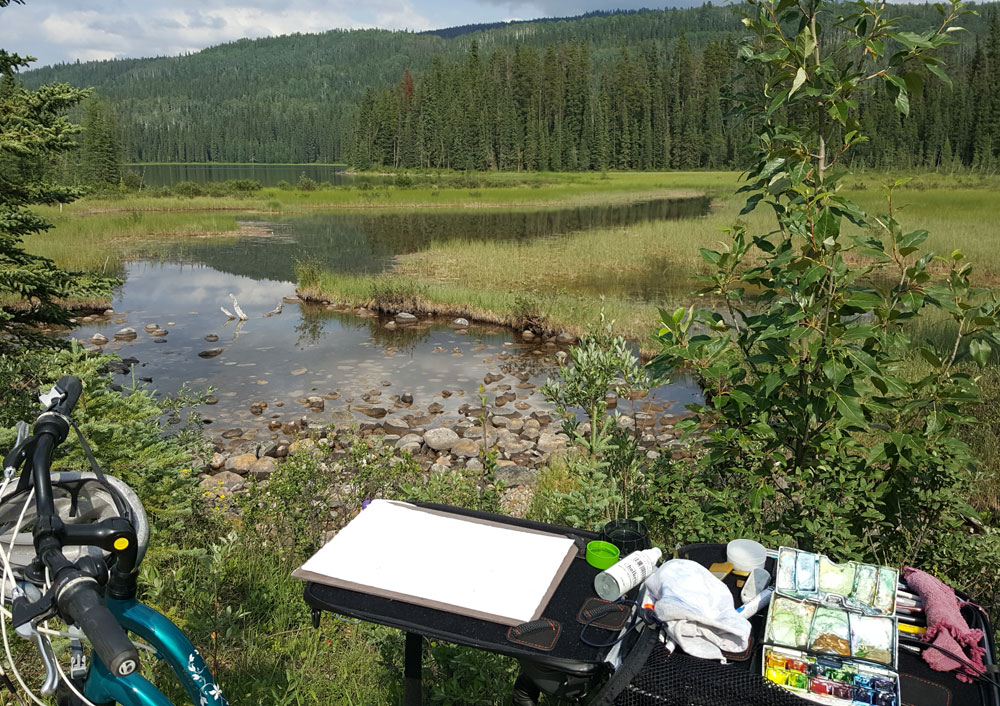 Sometimes this is restful, and other times I am trying hard to get it right and I feel tense or anxious. Often, I have to get through it to the other side, but it takes trusting the process and letting go of 'getting it right.' It all looks the same on the outside (a painting results) but how I feel along the way changes. Stillness and being present are key to getting past the tense parts, but it isn't always easy and sometimes I just have to start over.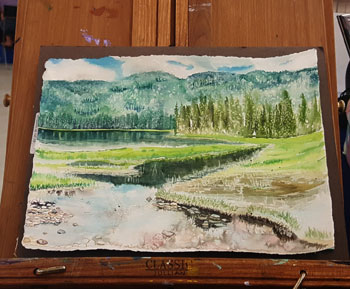 I was listening to more of Steve Bell's work recently, and his song, Wait Alone in the Stillness, caught my attention. I resonated with the phrase: "wait alone in stillness, O my soul, wait alone." I have long meditated on the verse which I believe the song is based on (in Psalm 62) – for God alone my soul waits in silence. Bell's rendition changes the semantics of the phrase, and I can't help pondering the meaning of his interpretation. There is an element of trust in "for God alone my soul waits…" In the former, the sense is about being alone in the stillness. (The Hebrew word "duwmiyah" can be translated as silence, stillness, quiet, trust, waits.) I think for me stillness also means, giving myself space in quiet – no phone, no music or book to read, not necessarily painting or doing. It was in this kind of stillness that the thoughts for this blog started to churn. I thought about it more as we went camping last weekend and I sat again in stillness.
I have been learning the value of stillness, of quieting myself, being present to the moment. When I am practicing that presence as I paint, it is calming and restful and I can lose myself and let the painting take me where it wants to go. I can listen, relax and trust the process.
However, when I cannot be present, when I am worried about getting it right, or what others may think of the piece, or any other part of my life I am anxious about, then there is a couple of different exercises I might perform to release tension. I can take a deep breathe and try to get present again or I can set what I am working on aside and find my way back to stillness by just playing and creating. Allowing myself to experiment and play with my mediums gives me the break I need to release my anxiety in the creation process, letting it express itself. Once that is released, I can return to the piece that was causing me angst.
During the winter of 2020-2021, as I was feeling down and stressed, I needed that sort of space, and I tried something new to "play" with, acrylic pouring and methods of using fluid acrylics. It was a fun process. I tried pouring and moving the fluid paint by blowing it using a few alternative methods; a straw, blow dryer, balloon, cling wrap, and turntable, were all employed in my efforts. I continued to experiment. Once I understood the process more, I could apply it in other paintings. It will also become part of what I teach in acrylics classes. The pieces I created will be available at my next art walks for those who are curious.
Here are some of the results of some of my favorite acrylic pours and experiments: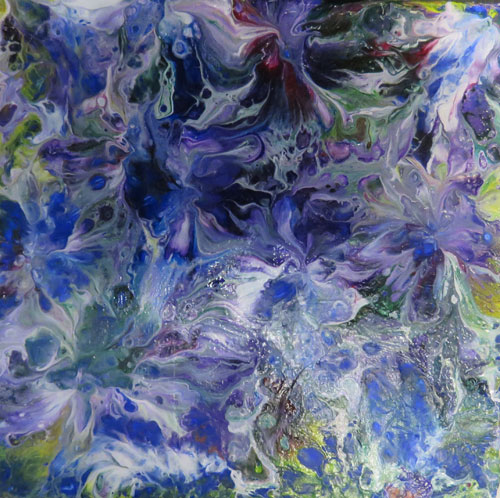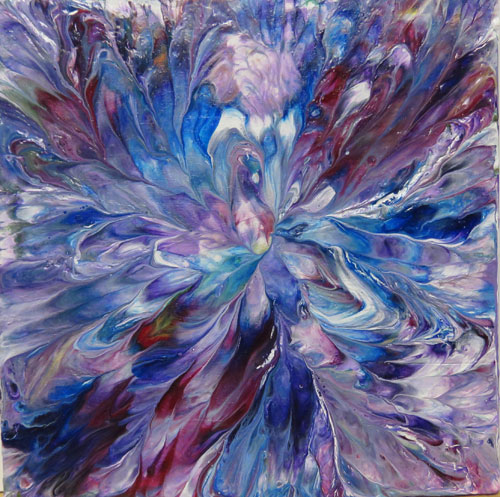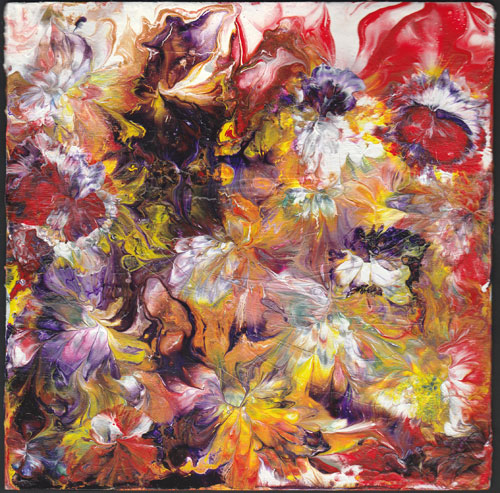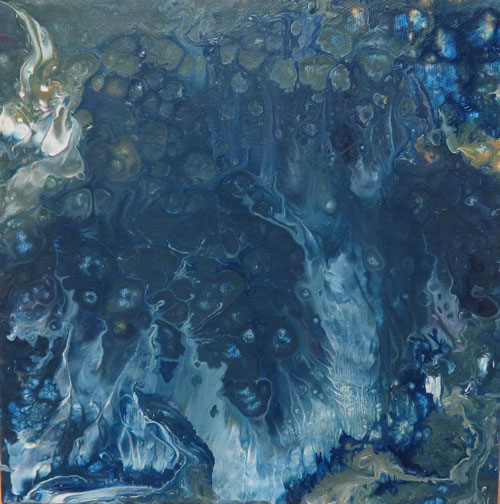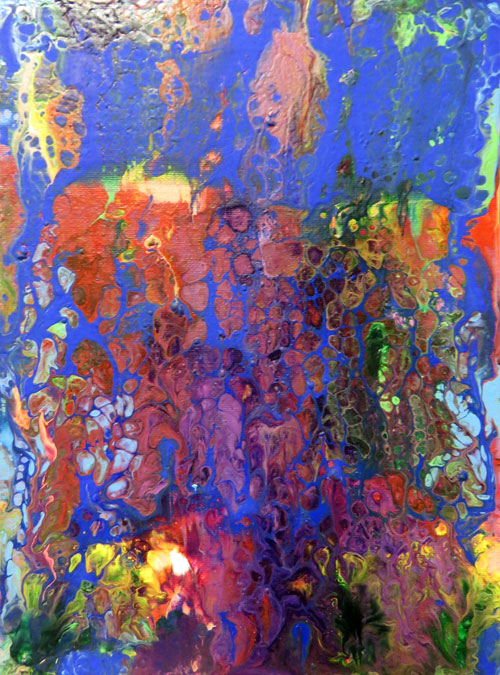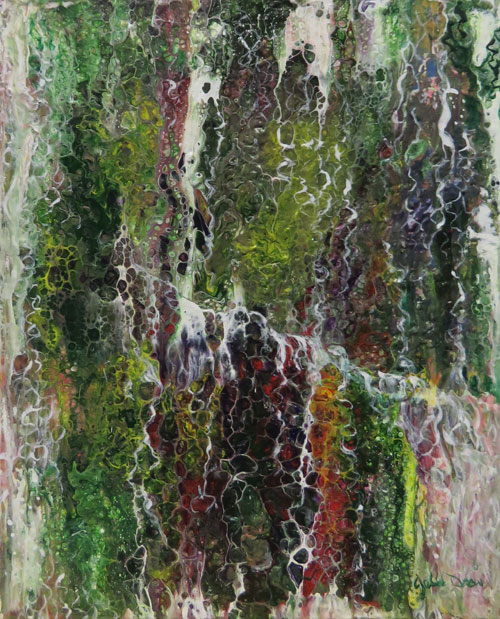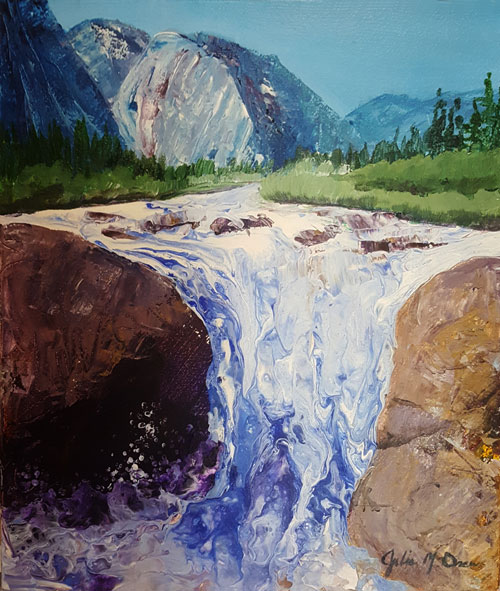 Do you find ways to practice stillness, or being present?