This week I have been preparing for Deep Freeze Festival. This means deciding what to take to display in my little booth. I spend time looking for all the paintings I have finished and tucked away to mat later. There is a lot of decision making involved. I try to be efficient in so many ways, but for some reason deciding what to take to a show and how to mat and frame the painting feels more like a long, slow, grudging process. It is something I put off as long as possible - until the week before a show goes up. So, I spend time matting and framing my newest pieces. You would think this could be easy – yet I sift through all my mat boards to find the perfect mat that brings out the painting in just the right way. My art room becomes a disaster as I work. I find a painting I misplaced when I ran out of time matting for another show—and tucked it away with the mats. I don't have time to get it all done myself. Do I ask my daughter to package the magnets? Out of all this chaos will come a neat and tidy show.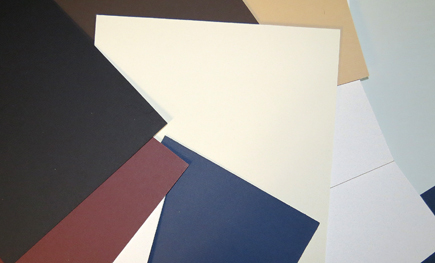 I don't like being unorganized and indecisive when I wallow in the decision between a yellow ochre mat and a slate blue mat where both look and bring out completely different parts to a painting. But this, too, is part of the process of a painting. Really a painting isn't complete until I show it and share it. It needs an audience to receive it and make comments on it. There is a part of me that goes into every painting. It can only tell its story if someone else sees it, lets it speak to them, even wrestle with or connect with it. At that point, I let the painting go. Henry Nouwen wrote, "Passion is a kind of waiting - waiting for what other people are going to do." As artists, our passion leads us to wait for the response from the audience, whether we are painters, musicians, playwrights, actors or dancers.
Come by my little space at the Artisan Market at the Deep Freeze: A Byzantine Winter Festival, and take a look at my paintings and let them "speak to you." I will be waiting to hear what you experience from noon to 6 pm both Saturday and Sunday.
Deep Freeze is on 118 Ave between 90 St and 94 St. A Family Festival with lots to do besides the art booths. The festival is on from noon to 10pm both Saturday and Sunday. The Artisan market is at 91 St and 118 Ave.