I am excited to have finished mixed media painting, Regeneration 3, I started working on in the Acrylic Explorations class in the fall!
It will be shown for the first time at the Nina Haggerty Gallery, 9225 118 Ave NW,

during the Deep Freeze Festival January 21-22, 2023 12-6 pm
Buiding a Textured Painting: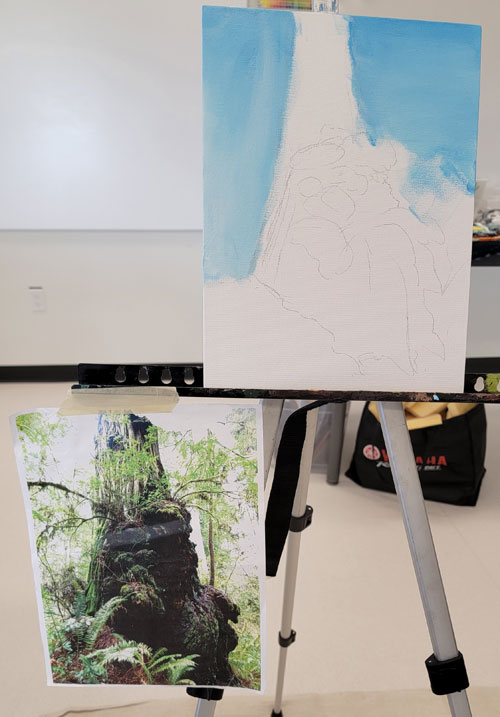 I blocked in the colors and used it to demonstrate texture building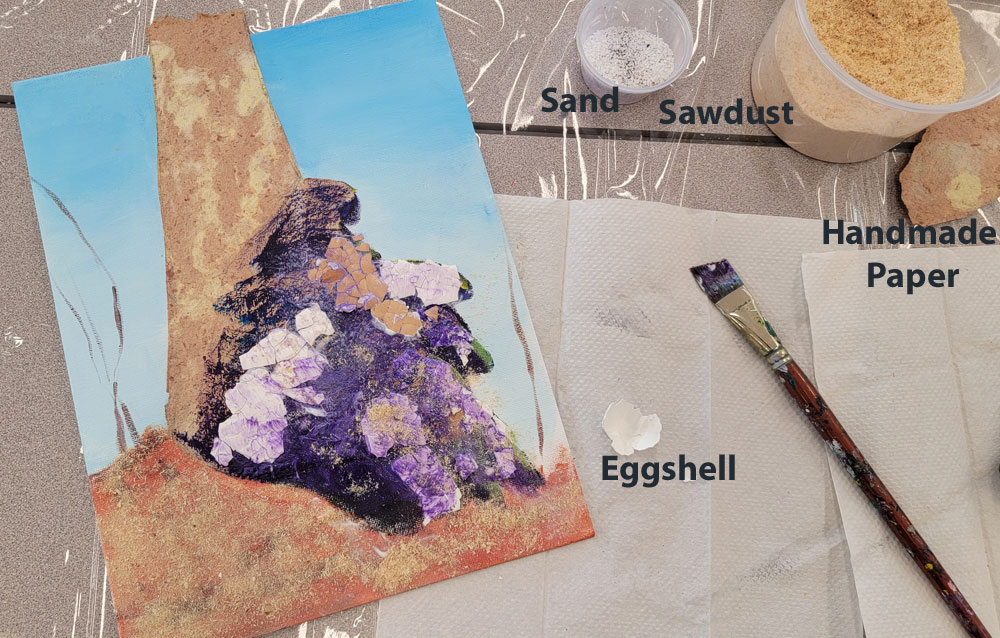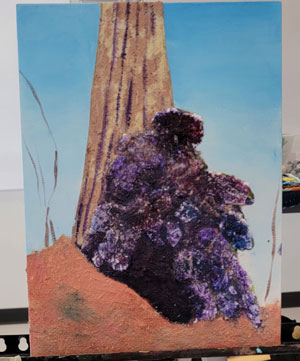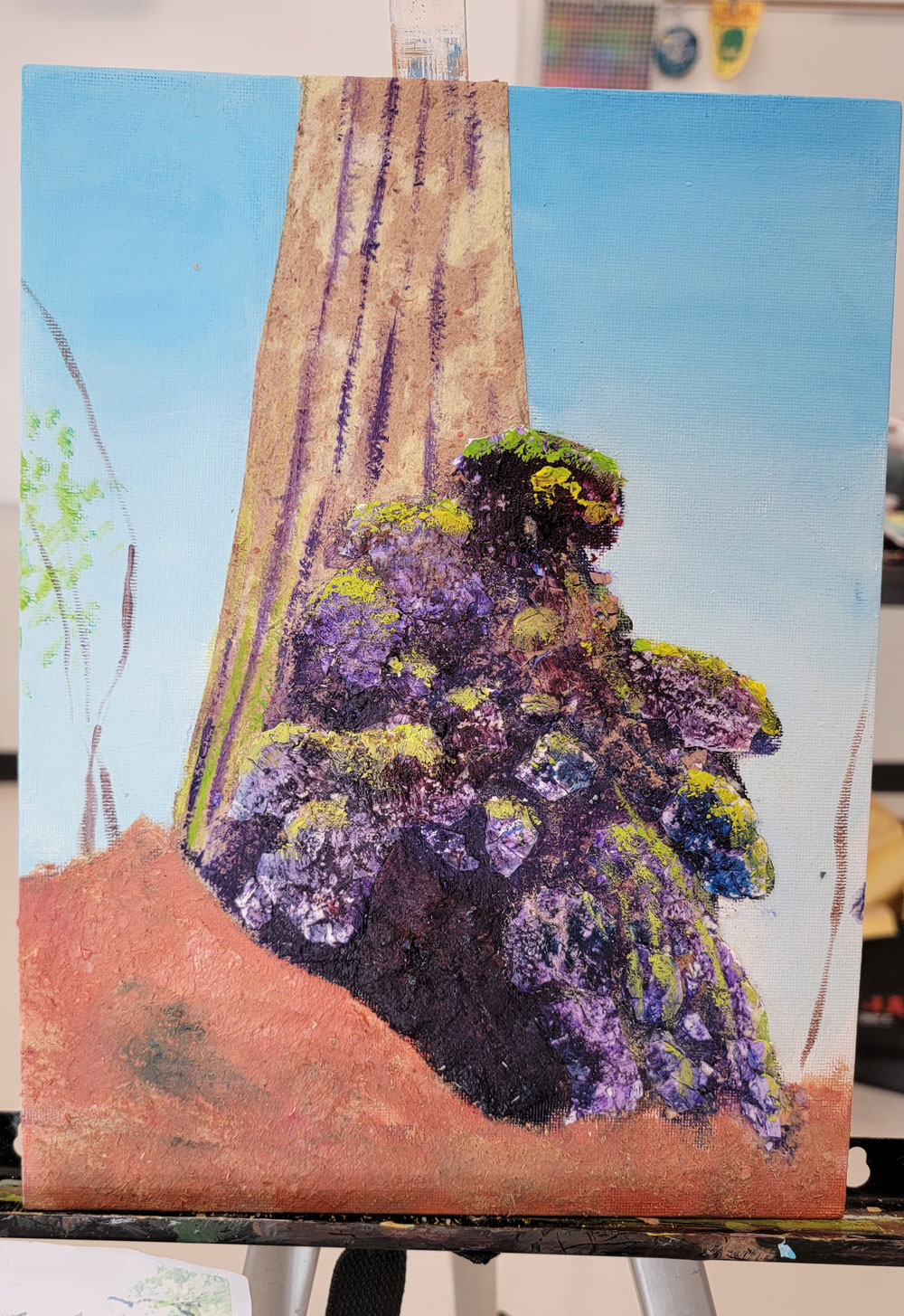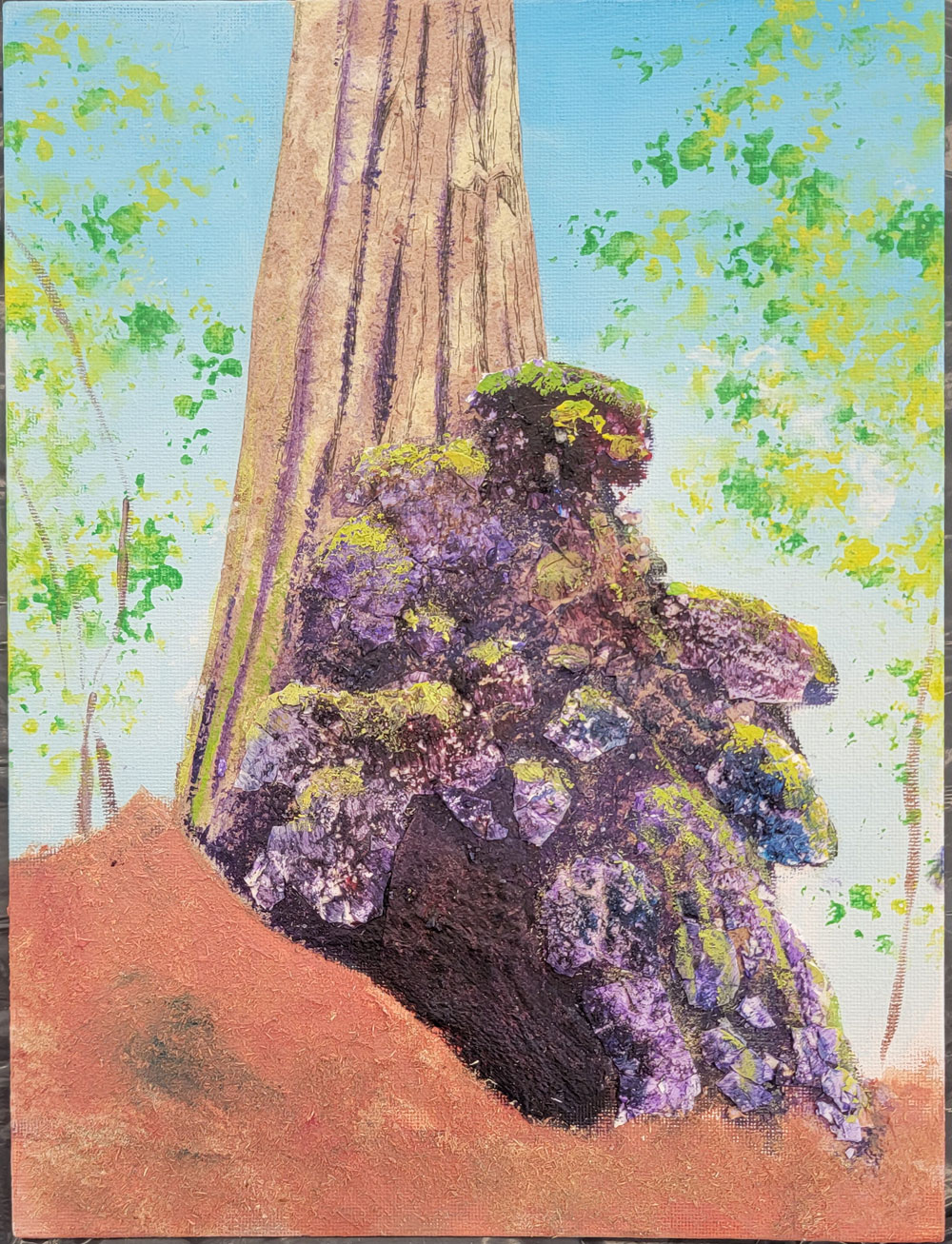 I added the trunk in handmade paper, eggshells create the texture of the burls and for the ground cover of pine needles I used saw dust and sand. I painted over the textures.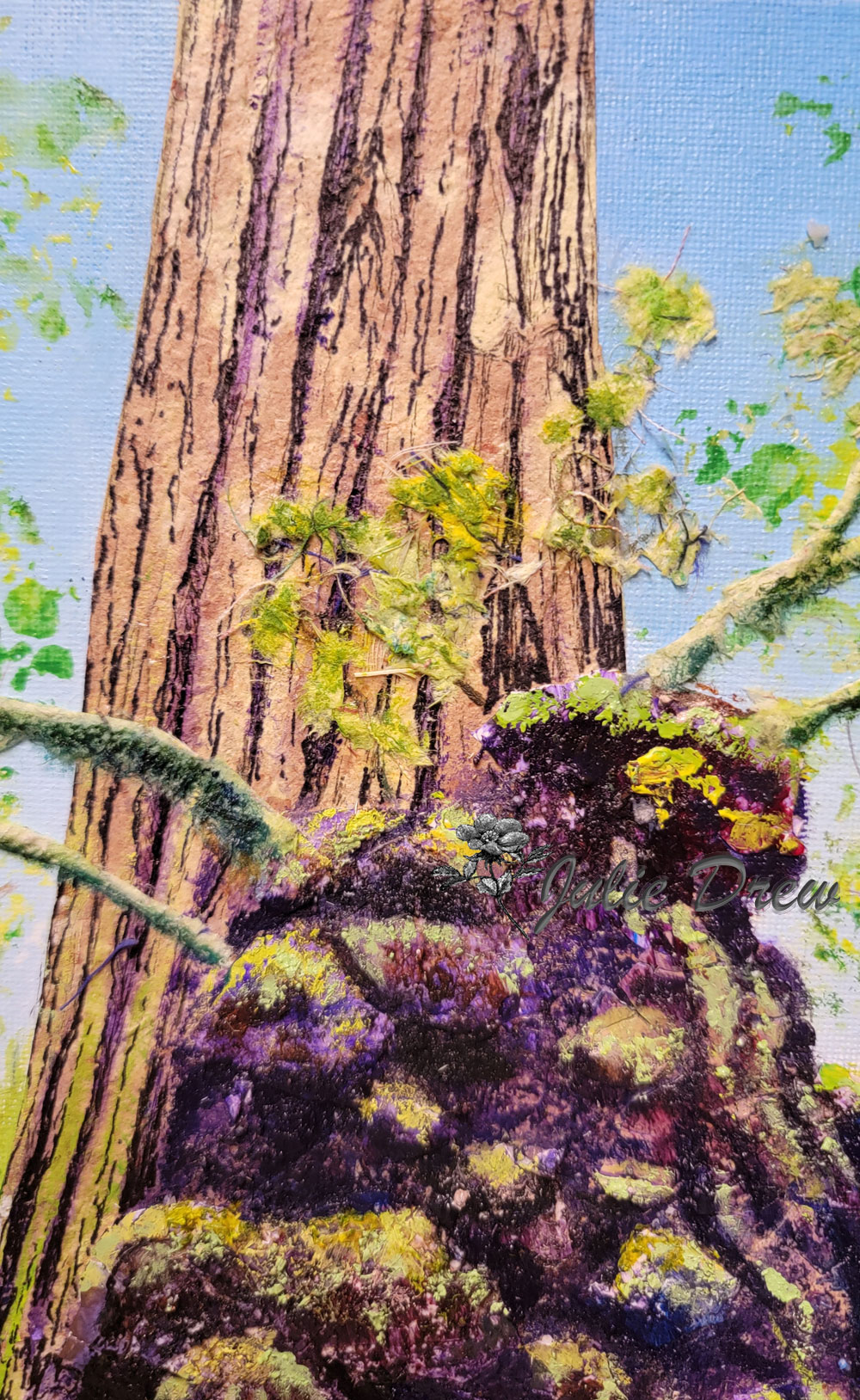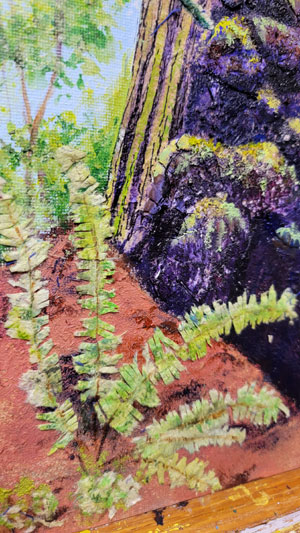 After adding the ink lines to the bark of the tree, I added more handmade paper for some 3D effect of the ferns and branches coming out of the burls.
I have painted this particular scene several times, each time is a little different. Here is one: Redemption-New Life Another one was part of the Waiting series that was shown at the Glenrose with this poem/ meditation.

You can see the painting this weekend at the Nina Haggerty Gallery during the Deep Freeze festival. I will be there in the building at the Artisan Market. If you come to the festival, be sure to stop by for a visit!