From Coast to Coast and Places Inbetween
I am feeling thankful. My husband and I did a whirlwind of travel mid August – early September. It was a lot of long days of driving so that we could spend a couple days with people here and there. I sketched along the way and took thousands of photos.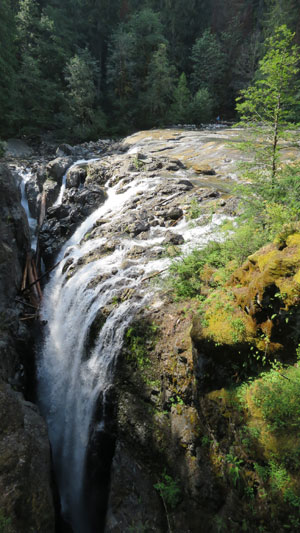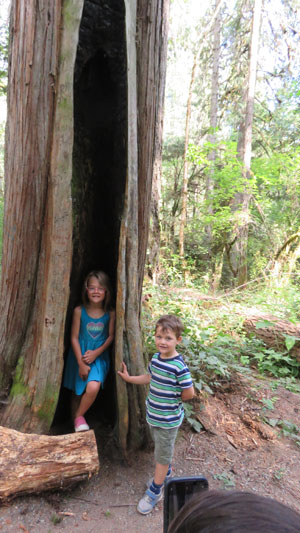 We traveled with our middle daughter, Natalia, to Vancouver Island to go camping with our son, Thaddeus, and his family at Englishman River Falls Provincial Park Campground. Our grandchildren are delightful. Griffin is fearless on his bike. Jade loves playing on the playground with other children.
We came home for a day and headed out with our youngest daughter, Reena, to drive her, her bike and belongings to Kingston, ON where she will be taking the rest of her schooling at Queens University in person. We had really long days on the road, listening to audible books and music. I took out my sketchbook to capture a few things as we drove along. It was good practice in quick observation and memory as we passed by and I was still drawing the scene.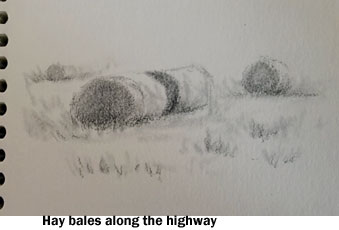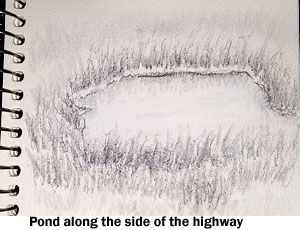 We went by way of Marblehead, MA to see Sam's Mom, Jeanne and Mike where they relocated this year. They took us on a ferry to Boston to see historical sites there as well as around Marblehead. One of the ocean coastlines was inspiring to me! I can't wait to work on completing a painting that has been sitting unfinished since 2018.(see the Marblehead, MA photo above with my husband, Sam, climbing on the rocky shore) I wasn't able to spend the day painting, but I took photos and I hope to be working on it this fall. The picturesque town of Marblehead with the brightly colored houses reminded me of places in Europe, particularly in Norway.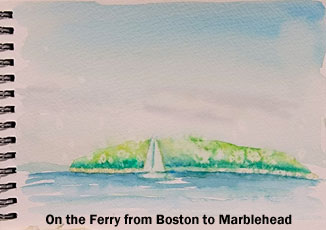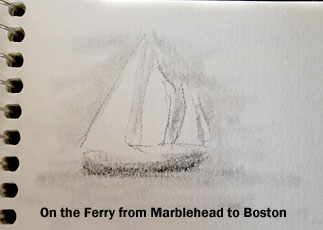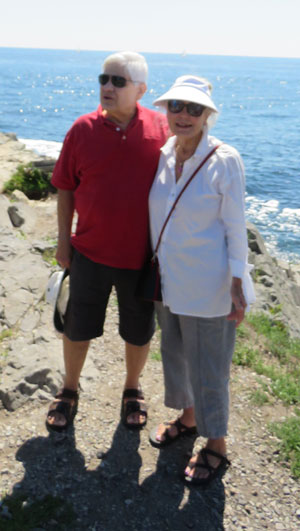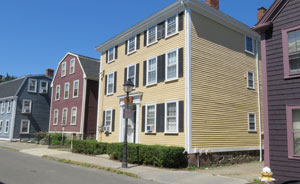 I got up early to watch the sunrise just down the street from where we were staying in Salom, MA. A heron and egret joined me. I love seeing the larger birds.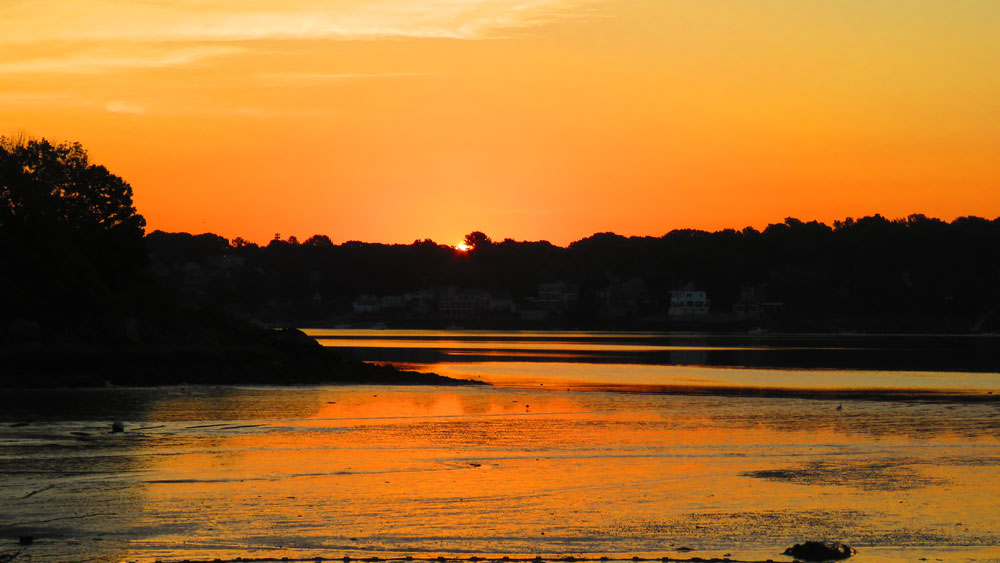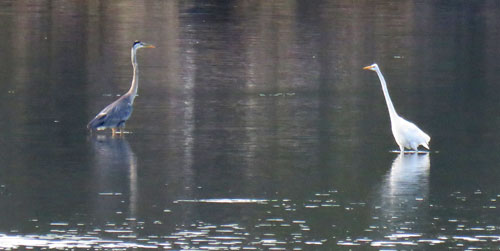 One of our overnights on the way was with my aunt and uncle in Syracuse, NY whom I had not seen since 2000 a week after Reena was born. I was happy to introduce Reena to them and we enjoyed our brief visit, especially all the weaving creations my aunt wove. Beautiful! Seeing it brought back good memories of weaving from the time I went to school in Norway. I had enjoyed the rhythm of weaving the shuttle.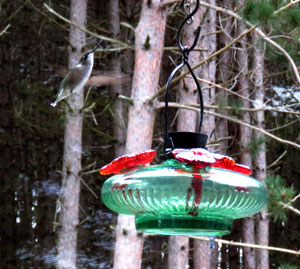 From Marblehead we traveled northwest past Ottawa to stay a couple of very restful days getting to know another uncle and aunt of mine in Pembroke, ON. Delightful! They live in a beautiful home they had built on an acreage surrounded by tall white and red pine. Hummingbirds and a variety of other birds came to their feeders. We were too early for the fall colors, but one or two had started to turn.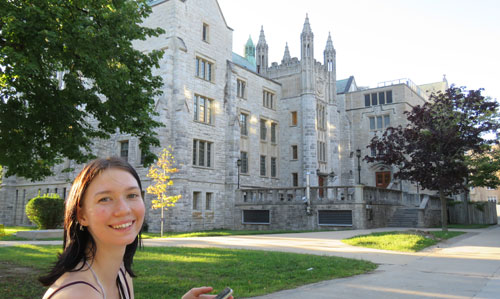 After we dropped off Reena and got her set up (we went shopping for furniture – a desk, chair and bed),
we stopped to see Niagara Falls briefly on our way back toward Chicago. It was only an extra 2 hour side trip to the day.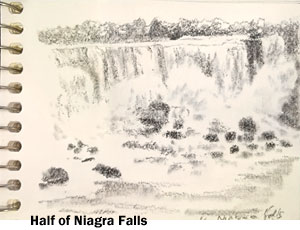 We had lived in Chicago before, so we went to stay with our friends for the long weekend before heading back to Edmonton. Sam went kayaking on the Chicago River, we went biking down the lake shore pathway, we went to the Art Institute and saw my favorite impressionists' paintings and the Botanical Gardens.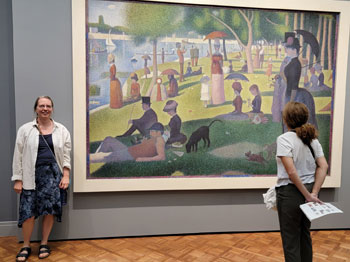 I will devote another post to the art institute and my favorite painters. Here I am in front of one of them - George Seurat, A Sunday on La Grande Jatte - 1884. It is all done with dots of paint.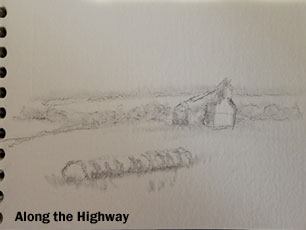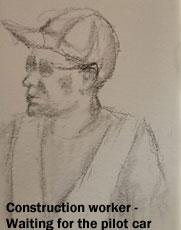 We had a couple days home before we went camping with my son, Nathaniel and his wife for the weekend. We hiked to see another waterfalls. It was a good way to end the summer trips. I am so thankful we had one more trip with our dog, Lizzy.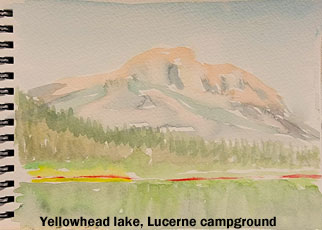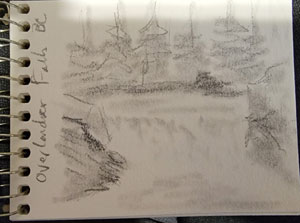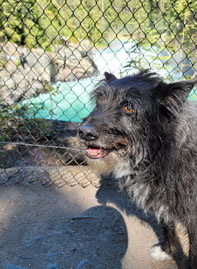 Whew! What an end to summer and beginning of fall, but I am thankful we saw everyone we did, we managed to spend time with all of our children and grandchildren. We traveled safely from coast to coast and home again. We saw beauty everywhere we went, and I am feeling inspired to paint.