Over the past few weeks, I have been stewing about scripture to select for the upcoming Art, Vocabulary of the Soul Retreat. It has been a slow process. As I think back over the last few years and every time, it usually is a slow process. I read the Bible and I listen to the nudging of the Holy Spirit, I wait some more. I talk to others and come back to it. I listen to the stories of some of the participants coming and I wait some more for the nudging of the Holy Spirit. I am waiting for the peace that comes when it is altogether.
As I wait there is a battle going on inside of me, with my inner critics vociferously taking in my head. What if I get it wrong? What if I can not choose something that goes together? What if everyone hates it? What if I fail to listen when God has nudged me? I don't want to wait, and listen. I want it solved and ready. It all feels a bit like crashing waves, violent and powerful battering the peace I desire.
Paul writes in Romans 8:1 "Therefore, there is now no condemnation for those who are in Christ Jesus…"
These are valid fears and feelings. It is my ego, or as Paul talks about it in Romans, my flesh, that condemns me. It condemns, because when I am relying on my self I cannot live up to the ego's standards. But praise be to God there is another perspective. There is no condemnation for those who are in Christ Jesus. The way past the inner critics is to acknowledge the fears and then turn the perspective. This isn't about me.
Later in Romans 8, Paul wrote in verses 15-16, "the Spirit you received brought about your adoption to sonship. And by him we cry, "Abba, Father." The Spirit himself testifies with our spirit that we are God's children."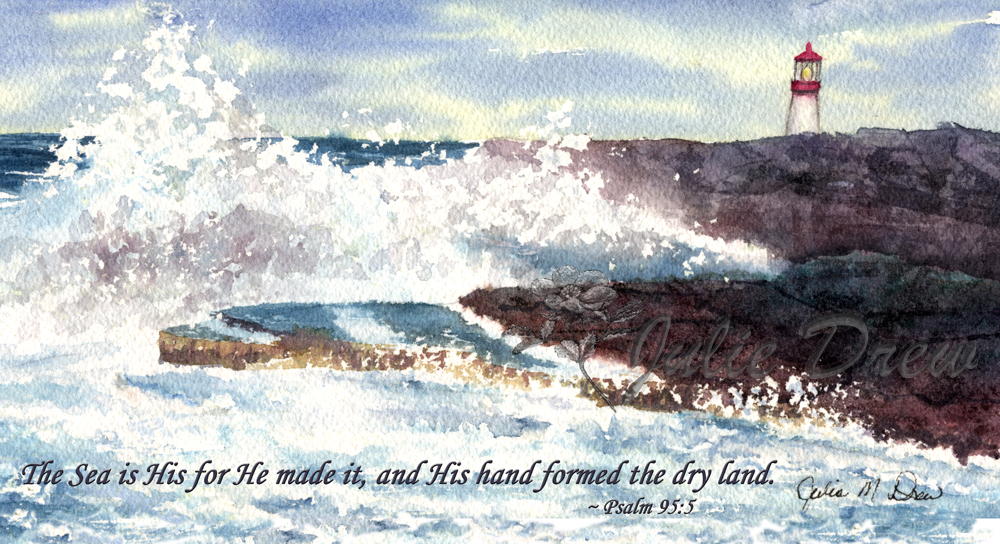 I am God's daughter; I belong to him. In that perspective I can look past myself and see. Who is God gathering together, and what does He want to do for the weekend? Even if this is not always easy to do, to let go and trust the process. As I trust the process, I am turning myself over to God, and trusting my Father. I am trusting that he will meet me here as I prepare, that the people he wants to be there will be, and that he will meet with each person coming. Trusting the process is letting God lead me as slowly as he chooses to, and not racing ahead on my own. After all, is it slow because I get in the way?
For all of that I am excited for the retreat, I look forward to seeing what God will do in each person there. God has shown this time after time that He does meet each person there and amazing things happen every time. I look forward to seeing what he will do this time.
Our numbers for the retreat are complete. The scripture is selected and I can now get excited for the retreat. Please partner with us in prayer: as we each prepare our hearts to hear what God has in store for us and as we participate in the weekend – June 24-26.