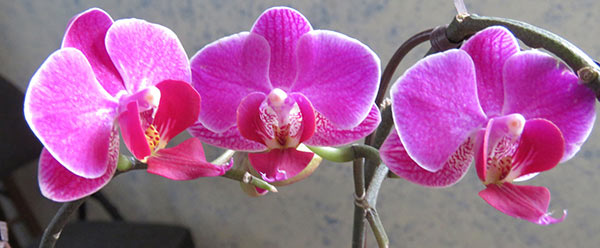 As winter continues to wrap its cloak of snow around us, I think toward Spring and flowers bedecking gardens, meadows, homes. I bought a blooming orchid to remind me of Spring. I have yet to draw or paint it, but I enjoy its beauty on our dining room table.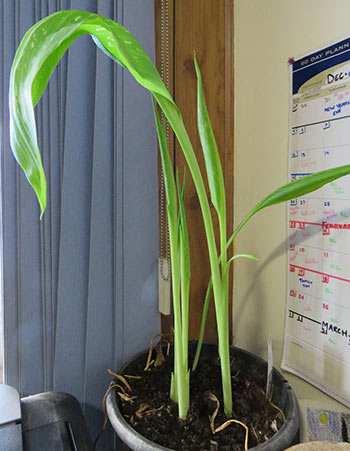 I brought my two calla lily plants inside last fall to see if I could keep them alive until spring. One started sending up green shoots last month, reaching 18-20 inches now. The other plant has not shown any sign of life.
Yesterday, in my Acrylics class, we used a picture of a doorway wreathed in blooms to inspire us. I showed my students how to create a stucco texture using eggshells, sand and sawdust. We used a slightly thick application of gel medium on the canvas and placed the eggshell into it, sprinkling on the sand and sawdust around the rest of the medium. While it dried, we worked on the doorway.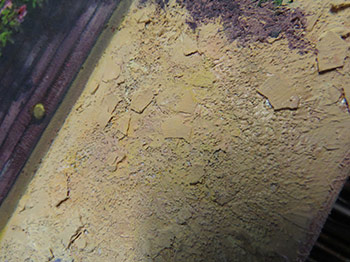 Then we continued to paint over the mixed media with colors of stucco (white mixed with yellow and red creating various shades of peach and yellow ochre). The plants were painted dark to light in the foliage first. The blooms added last. Then we worked on shadows. It was fun to see the results. All the students did a great job with the challenge of painting on the rough texture.
Are the flowers blooming where you are? Or do you dream of Spring, flowers blooming and warmer days?