Anticipation ....
The buds on the trees are swollen in anticipation, ready to burst forth, but waiting for the right timing.…
Spring in Alberta is this long, long anticipation of summer and warmer weather. Every year I watch the transition with interest. The grass is slowly starting to show some life. Once the trees decide the time is right, their leaves pop out seemingly overnight, maybe a week. This year has added the drama of a bird of prey waiting...and calling to a mate? There is a second bird that shows up and they flutter together before it flies off again.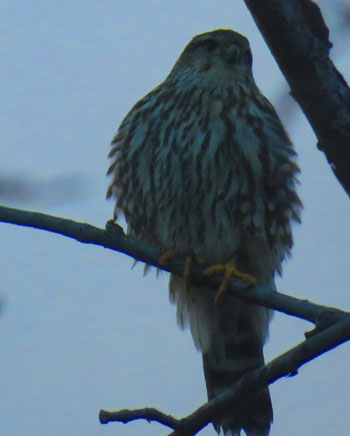 Reena, Natalia, and I traveled the late-night roads near Elk Island last week in pursuit of another aurora borealis. (Another exercise in waiting and anticipation and hopefulness.) It was not spectacular. In fact, it was a very faint green haze, but the moon was bright and beautiful and the coyotes, ducks, and geese were noisy and active which added to the adventure. And since there is no snow now, I used the excursion as an inspiration for the last few paintings in my 18 piece northern light project. Watch for my online showing coming this next month.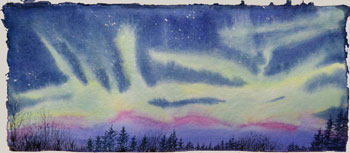 We are in waiting mode in other ways too, wondering when we will be able to be together again in person. Waiting can be hard. How are you doing with it? I have found it frustrating to make plans and have them dashed to the ground. I lose some of the excitement of anticipation to skepticism. Disheartened, I look again outside to revive my hope, blue skies and ready to burst buds rejuvenate me. I see a bud on my tulip peaking through the green leaves. I am hopeful.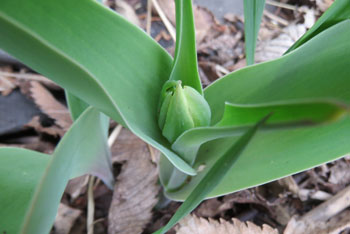 In hopefulness, I decided to participate in the Outdoor Bloomin Garden Show and Art Sale, even if there is a possibility of a cooler weather. If you are in Edmonton, I invite you to come see me!
The in-person classes I was hoping for were moved back online and begin mid May. Each class will be four weeks and we will have fun painting together online instead. Three classes: Watercolor, Mixed Media and acrylic.
The art retreat will run IF we get to stage three before June 10. (If that happens, are you interested in coming? I will contact you if you let me know.)
I am hopeful that our plans to see our grandchildren in July will come true. What are you anticipating? Where does your hope lay?