When the fall colors start, I can't wait to grab my supplies and a camera and go paint and enjoy it. It is such a short season here in Edmonton, so every bit counts.
My husband, Sam and I kayaked a couple hours down the North Saskatchewan River last Sunday through all the colors. It was glorious. I took some painting reference photos for my upcoming fall classes to start us off.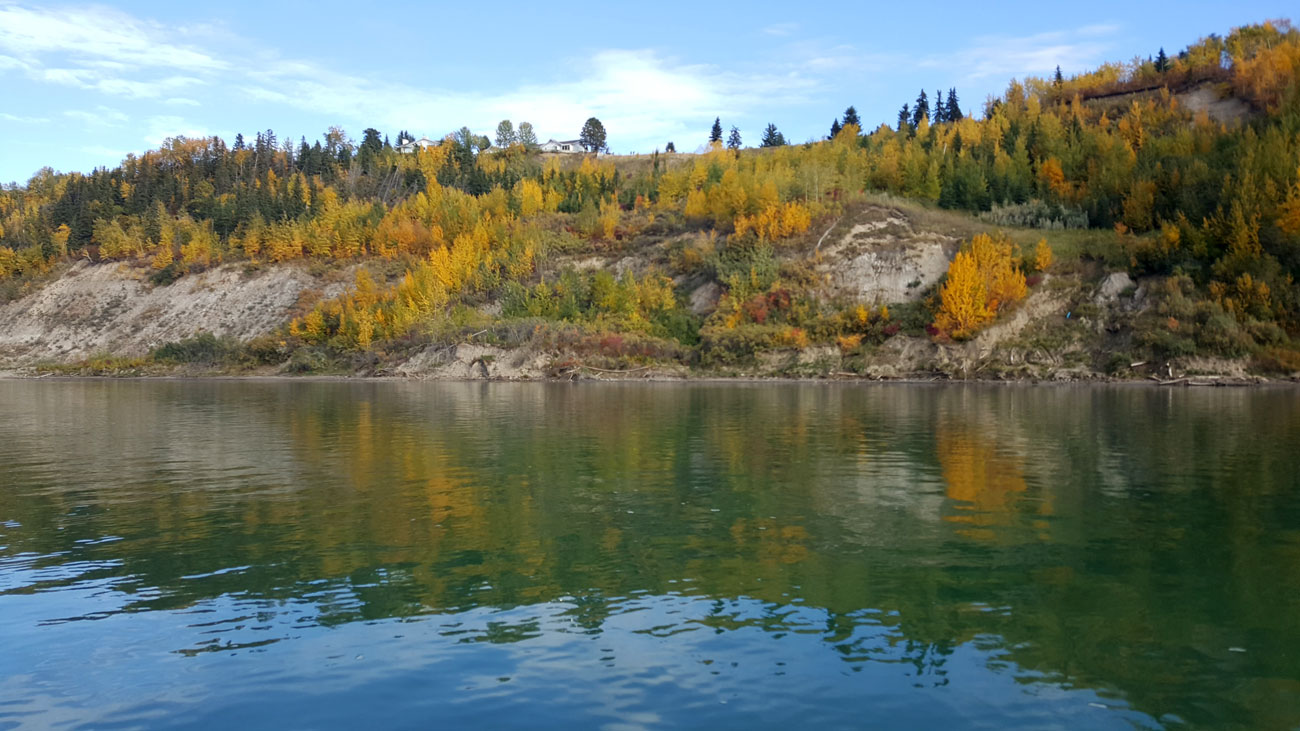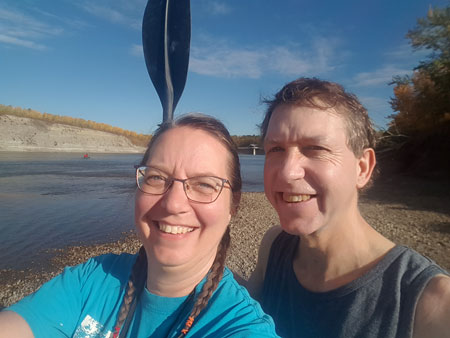 Yesterday morning, I went out with my plein air session painter to paint on location at the Wolf Willow stairs. We went last week, too, to the Wolf Willow Beach.
I tried out a new feature I found out about on my new phone a "directors view" which uses both the front and back cameras at the same time. It will take a bit to get used to where to put my hands so they are not in the way. But, it gives a taste of what I do when out plein air painting and teaching. I was going to try it out more, but we picked a very busy location with people doing their cardio going up and down the stairs.
We spent an hour and a half or so on painting, sketching in the scene, masking the whites/ light areas, laying in the initial colors. Between the start we did on site and the photos and memory, we can complete the painting at home.
Plein Air Sessions ($20 each session) Friday afternoon.
I will continue to go paint outdoors as the weather and colors hold. I will be switching to Friday afternoons. If you would like to join me for a plein air session ($20 and your own supplies), you can contact me for more information.
Next week, Oct 8, 1 pm we will gather at the Clifford E Lee Nature Sanctuary.